01.02.2016 | Ausgabe 3/2016 Open Access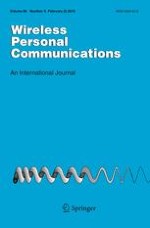 SDN and Virtualization-Based LTE Mobile Network Architectures: A Comprehensive Survey
Zeitschrift:
Autoren:

Van-Giang Nguyen, Truong-Xuan Do, YoungHan Kim
2

Background

This section describes the mobile network architecture and its problems and issues. Then, we review the key technologies, including software-defined networking, network virtualization, and network function virtualization.
3

SDN and Virtualization-Based Mobile Network (SDVMN)

In this section, we describe a generic model of SDVMN architecture. By generalizing the architecture for a mobile network based on SDN and virtualization, we aim at providing the big picture of SDVMN, how the SDN and virtualization can change the current mobile network, and which parts of the mobile network are currently being tackled by researchers in academia and industry. In addition, we also analyze and discuss the benefits we can get from SDVMN.
3.1

SDVMN Architecture

Figure

4

depicts the overall architecture of a future mobile network that has realized SDN and virtualization technology. The key features of the SDVMN architecture are the separation of the control and the data plane and the virtualization of network infrastructures, as well as the virtualization of network functions. To make the architecture more easily understandable, we will present the detailed architecture of SDVMN in two directions: as a vertical description from bottom to top and then in a horizontal description from left to right.
×
Vertically, we follow the reference model of the current 3GPP evolution packet system, which consists of three main parts: a radio access network (RAN), mobile backhaul, and the mobile packet core network. The UE uses the services from external networks (IMS system, the Internet, etc.) through a SGi–LAN interface, as defined in [
18
], where a set of middleboxes are deployed. Horizontally, we show four planes of SDN architectures: the data plane, control plane, application plane and management plane. One of our main objectives is to figure out a generic architectural model for SDVMN and map it into the SDN reference architecture. By using this generic model, we can easily understand how SDN technology and virtualization are being used in mobile networks and how our hierarchical taxonomy is made according to this model.
As depicted in Fig.
4
, the RAN part is the heterogeneous access network environment which includes different access technologies such as GSM, UMTS, LTE and Wi-Fi. These radio access networks can be programmable and under the supervision of a pool of SDN-RAN controllers. The second part of the SDVMN is the backhaul network which connects a radio access network and a mobile core network. MPLS or optical technologies are two technologies currently used in mobile backhaul networks. Within the SDN concept, the network equipment used in MPLS or optical networks is enhanced with programmability. These network equipment can be dedicated hardware-based and programmable switches, routers or virtualized switches that are realized as virtual machines (VMs) running on a cloud computing system or NFVI. The underlying infrastructure of the mobile backhaul network is controlled by a pool of SDN-backhaul controllers.
The third part of the SDVMN is the mobile core network. In contrast to the traditional mobile core networks, the SDVMN core network is composed of simple network gateways called GW-Ds, which can either be dedicated hardware servers or software appliances running on the NFVI environment. The SDVMN core network can also be programmed with SDN-core controllers through open APIs. GW-Ds act as an anchor point for intra-/inter-handover in the mobile network, and are a point of connection to external networks (e.g., IMS, the Internet, etc.). By using distributed GW-Ds, the SDVMN can eliminate the single point of failure issue, provide scalability and guarantee service availability for users.
Last part is the external network placed on the top of the SDVMN architecture. The external network is an IMS system or Internet, which provides the services for UEs. Before flowing to the Internet, the user data traffic needs to pass through a set of middleboxes placed behind the SGi–LAN interface. These middleboxes help ensure security, optimize performance, and facilitate remote access. Some examples of middleboxes include firewalls, load balancers, and WAN optimization. By realizing the concept of NFV, these middleboxes can be deployed as software appliances running on an NFVI environment. For IMS systems, with the emergence of NFV, traditional IMS is being cloudified, with the migration of proprietary hardware-based systems within a dedicated network infrastructure into software-based deployments in a cloud infrastructure.
Now, let's look into the horizontal side of SDVMN architecture. Four layers of the general SDN architecture are separated explicitly in Fig.
4
. The first layer (data or user plane) enables user data traffic to be delivered through the RAN to the external network. The second layer is the control layer, where a pool of SDN controllers can be deployed for every part of the SDVMN. In fact, we can assume that the entire SDVMN architecture can be controlled and managed by a super-SDN controller. However, this makes the architecture too difficult and complex to grasp fully. Therefore, we divide this super-SDN controller into four controller levels, according to the 4-tier model of mobile networks, in order to ease comprehension: the SDN–RAN controller, the SDN–Backhaul controller, the SDN–Core controller, and the SDN–Service controller. From a global view of the network state information, these SDN controllers can perform many actions to control and manage the RAN, the mobile backhaul, the mobile packet core, and the external network, respectively. For example, the SDN–RAN controller is responsible for controlling and managing the radio resources. Our use of the term "pool" implies that we can deploy the SDN controller in a distributed manner with a set of collaborated controllers to deal with the single point of failure issue in the control layer. These controllers cooperate with each other through east/westbound interfaces. Similar to the network devices in the data plane, the SDN controllers can also be deployed as either hardware-based or software-based controllers running in an NFVI environment.
The next layer is the application layer or application plane. Throughout RAN to the external network, the application layer consists of a series of network control functions placed on the top of the SDN controllers. Corresponding to the RAN part, the network control functions can include interference management, radio resource management and offloading. Corresponding to backhaul network part, functions which can be pushed into the controller include backhaul resource management, traffic engineering, and monitoring. Corresponding to the core network part, all network control functions including MME, GW-C, PCRF, HSS and authentication systems (AAA) can be packaged as applications running on SDN–core controllers or VMs running on an NFVI environment. Corresponding to the external part, network functions can be deployed as a chain. Service function chaining (SFC) and network service chaining (NSC) [
36
] are two typical examples of applications for this part, which refers to a carrier-grade process for the continuous delivery of services based on network function associations.
Last layer at the horizontal side of the SDVMN architectural model is the management layer or management plane. As defined in [
37
], the management plane is considered to be another plane in SDN architecture, which covers static tasks that are better handled outside the application, control and data planes and refers to human-centric interaction. In the SDVMN architecture, the term "management plane" refers to the operator's management. The network virtualization technology allows multiple network operators to share the same underlying SDVMN infrastructure. In other words, the underlying SDVMN infrastructure can be divided into several virtual networks, from the RAN to the core part, according to the customized requirements of various mobile virtual network operators (MVNO).
In order to operate the SDVMN architecture smoothly, the standard interfaces are needed to define between layers. The southbound interface is used by the SDN controllers to program the mobile network data plane according to various policies and requests from the virtual operators. The southbound interface candidates include Openflow, ForCES, PCEP and BGP. The northbound interface [
38
] is a programmatic interface that lives on the northern side of the controller. Typically, a northbound interface abstracts the low-level instruction sets used by the southbound interfaces to program forwarding devices. Some typical northbound interfaces considered in the SDVMN include the REST API, RPC-JSON, and Java APIs. East/westbound interfaces are used to interconnect among controllers in order to achieve scalability in a multi-domain network. A typical east/westbound interface is SDNi, which is being implemented in the OpenDaylight controller [
25
]. In the SDVMN, the role of east/westbound interfaces is not only to deal with scalability problems but also to synchronize between parts in an SDVMN, so that it can provide a smooth end-to-end connection for users.
3.2

Benefits of SDVMN Architecture

SDVMN architecture offers several useful features for the mobile network evolution: (a) network functions that are decoupled from specific hardware devices to software on the general computing platform; (b) a centralized control plane and the enabling of a programmable network; and (c) a physical network infrastructure that is sliced into virtual networks to enable network sharing. These features can be applied into every level of a mobile network architecture and result in many general key benefits, such as CAPEX and OPEX reduction, easy management and operation, speedy innovation deployment without interfering in-service networks, and efficient resource utilization. These benefits are specific to each level of mobile network architecture and are described below:
3.2.1

Benefits in Radio Access Network

By adopting the SDN and virtualization in the RAN part, we gain some following benefits. First, with network virtualization, the physical RAN resources (i.e. eNobeB) can be abstracted and sliced into virtual RAN resources and shared by multiple operators, so that the operators can save significantly on their deployment and operational costs. Through a SDN–RAN controller, the service providers can customize their own virtual network slices. Second, via the virtualization and centralization of RAN functions, these RAN functions can be shared by other radio functions. This improves resource utilization and throughput. Last, the radio resource management task is simplified by using a centralized controller for the RAN. The SDN–RAN controller is in charge of scheduling and allocating radio resources for radio access elements. The latest radio resource management and interference coordination algorithms can easily be upgraded and deployed on the SDN–RAN controller. As a result, the SDN–RAN controller can fairly allocate radio resources for radio access elements and calculate an interference map to cancel or exploit interference between adjacent cells, thus improving RAN performance.
3.2.2

Benefits in Mobile Backhaul Network

The deployment of a mobile backhaul network is often costly. With the support of NFV and SDN, mobile backhaul network equipment can be enhanced with programmability or comprise virtualized appliances running on a commodity hardware platform, which is often cheaper than a dedicated hardware-based deployment. Slicing the mobile backhaul infrastructure provides the ability to share the network resource between different mobile operators. This enables traffic to be redirected from one operator to another in cases of congestion or heavy traffic conditions.
3.2.3

Benefits in the Mobile Core Network

In this core part, the main benefits come from the virtualization of core network functions, the programmability of the core network, the centralization of the control plane, and the virtual network operator concept. First, the virtualization of core network functions helps to reduce CAPEX and OPEX, supports multi-tenancy, and scales core network resources up and down rapidly, according to the demands of mobile operators. Second, the programmability of the core network simplifies its management, makes network configuration easier, and enables new innovations, with faster time to market. By using a centralized controller, the mobile network can control QoS in a fine-grained manner, according to various subscriber attributes and services' requirements. Last, slicing enables multiple virtual network operators to run on the same physical core network infrastructure, which optimizes the device cost and resource utilization.
3.2.4

Benefits in the External Network

Here, the main benefits come from the virtualization of IMS functions and the introduction of SFC. First, the virtualization of IMS functions on a cloud system allows the mobile operators to scale network resources up and down to meet QoS requirements. Meanwhile, this also improves device resource utilization. Second, the adoption of the SDN concept to control traffic through a series of middle boxes (i.e., SFC) offers higher flexibility in service delivery from the mobile network to the Internet, and vice versa. The traffic from each subscriber only traverses through a series of middle boxes, as defined by for that particular subscriber.
4

SDVMN Taxonomy

The first step in understanding the concept of SDN and virtualization in a mobile network is to elaborate a classification using a taxonomy that simplifies and eases the understanding of the related domains. In the following section, we define the taxonomy of SDN and virtualization in mobile networks according to the current solutions. Our proposed taxonomy provides a hierarchical view and classifies the current approaches, corresponding to each part of mobile network architecture: mobile radio access network, mobile backhaul network, mobile core network, IMS system and service function chaining in the mobile network. In the following, we elaborate our proposed taxonomy.
4.1

Radio Access Network

At this level, the main issues identified in the literature are radio resource management, radio resource sharing, traffic management, and some use cases that will illustrate the benefits of SDN and virtualization in the mobile network.
4.1.1

Radio Resource Management (RRM)

Radio resource management (RRM) involves strategies and algorithms for controlling transmit power, channel allocation, and data rate. The object is to utilize limited radio-frequency spectrum resources and base station hardware resources as efficiently as possible. Works tackling problems regarding RRM focus on two classes of solutions: resource virtualization and resource abstraction.
Resource virtualization

The RAN functions are separated and partially centralized into the cloud system. For example, the main functions of the base station can be divided into baseband and radio processing. The baseband functions of several base stations are combined and virtualized on the general purpose processors to perform baseband processing. In this way, this solution brings several benefits, such as low power consumption, efficient hardware resources, and throughput maximization. The research works in this direction have attempted to determine which functions should be centralized and virtualized on the cloud and deployment model, such as fully centralized or partially centralized.

Resource abstraction

The base stations in a geographical area are abstracted as a big base station or a big cell that consists of a RAN controller and radio elements. The SDN–RAN controller will dynamically schedule and allocate radio resources to each radio element. The works in this direction focus on methods of allocating radio resources from a radio resource pool in the controller.
4.1.2

Radio Resource Sharing

As surveyed in [

39

], many sharing solutions are being applied into mobile network. They can be active or passive sharing approaches. By sharing resources in a radio access network, mobile network operators (MNOs) can reduce their CAPEX and OPEX. All of these advantages can help an operator to better position its business within the overall competitive environment. When the mobile network is intended to be redesigned with SDN and virtualization, two new technologies can bring more solutions for radio resource sharing in radio access networks. As a consequence, MNOs can further increase their revenue. In order to support resource sharing among the MNOs at the radio access level, works have proposed two solutions:
Slicing

This class focuses on FlowVisor-based solutions to slice a radio access network infrastructure into virtual radio access networks for different mobile operators. For example, this solution deals with slicing 3D grid resources, including time, frequency, and radio elements.

Virtual base station

This class relies on Hypervisor-based solutions to create the virtual eNodeB, which uses the physical infrastructure and resources of another eNodeB, depending on requests from the MNO.
4.1.3

Traffic Management

Traffic management is an important issue for mobile networks. Managing traffic efficiently can improve throughput, alleviate network congestion, optimize resource use, and enhance quality of service. At the radio access layer, works tackling traffic management focus on two main mechanisms: data offloading and load balancing.
Traffic offloading

The works in this direction propose new data offloading mechanisms based on the SDN concept, such as programmable policy-based offloading and wireless network condition-aware offloading.

Load balancing

We found only one work that mentions using a centralized controller with knowledge of the entire network to balance a workload among base stations.
4.1.4

Use Cases

The works in this section focus on specific problems, new aspects, and mechanisms of the radio access network that can be solved and improved with the support of SDN and virtualization. These use cases cover machine-to-machine (M2M) and device-to-device (D2D).
4.2

Mobile Backhaul Network

At this level, the works mainly concentrate on solving resource sharing issues and introduce some use cases of SDN and virtualization in the backhaul network.
4.2.1

Backhaul Network Resource Sharing

In addition to cutting down CAPEX and OPEX, resource sharing at the backhaul level can help network operators to recover from network failure or link congestion. Works in this category are targeted at solutions based on SDN and slicing mechanisms to create multiple virtual backhaul networks and allow one operator to share an amount of its own resources with another operator. In other words, these solutions helps re-direct mobile traffic from the communication links of one network operator to another for the purpose of load sharing in heavy traffic or link failure conditions.
4.2.2

Use Cases

The works in this category show some use cases in which the backhaul network can take advantage of SDN and virtualization, such as mobility management, congestion control, and traffic-aware reconfiguration.
4.3

Mobile Core Network

In this part of the taxonomy, we target issues that belong to the core network part.
4.3.1

Use Traffic Routing

Routing protocol is one of the important issues when we evolve our mobile network using SDN and virtualization. There are two directions for evolving a mobile core network: revolutionary and evolutionary. The revolutionary approach radically changes the current architecture of a mobile core network by using SDN-based switches, and mobile network functions are redesigned and implemented in the SDN controller. The work dealing with this approach focuses on two main routing solutions: tag-based routing and flow-based routing. The evolutionary approach applies the SDN concept into a part of the traditional core network architecture. This evolutionary approach analyzes the traditional mobile network functions, such as PGW, SGW, MME, etc., and decides which functions should be implemented to the controller, and which should be implemented in the traditional dedicated hardware. The research works in this approach keep using traditional routing protocols in the mobile core network, i.e., GTP-based routing.
IP-based routing

packet routing relies on the destination IP address.

Tag-based routing

packet routing can be done using a multi-dimensional tag, including policy, base station ID, and user equipment ID.

Flow-based routing

packet routing relies on selected fields of the IP packet header.

GTP-based routing

packet routing is based on GPRS Tunneling Protocol. However, these GTP tunnels are set up by the SDN controller in a central manner instead of systematic establishment as in the traditional mobile network.
4.3.2

Core Network Resource Sharing

Similarly to resource sharing problems in radio and backhaul networks, resource sharing at the core network is considered as a benefit of SDN and virtualization in the mobile network. Work in this direction focuses on slicing techniques to create multiple virtual core networks shared among multiple network operators. The work proposes architectures that extend from FlowVisor to slice cellular core network resources.
4.3.3

Traffic Management

Similarly to the radio access level, works dealing with traffic management at the core network cover load balancing, traffic offloading, and monitoring.
Load balancing

works in this category propose SDN-based solutions to move traffic load among SGWs or redirect data traffic from mobile networks to the Internet directly.

Traffic offloading

works in this category propose solutions that deploy SDN infrastructure in the mobile core network to offload selected traffic to cloud data centers.

Monitoring

works in this category propose solutions that integrate SDN-enabled monitoring platforms into the current mobile networks. These solutions allow configuring measurement devices dynamically and easily according to the requirements of operators.
4.3.4

Use Cases

The research in this category covers several use cases of the mobile core network with the support of SDN and virtualization. These use cases are mobility management, content delivery network (CDN) or information centric network (ICN), MTC traffic (D2D, M2M), and security.
4.4

External Networks

At this level, the major issues focus on the interfaces between the mobile network and external packet data networks. The works in this category cover several use cases of SDN and virtualization in delivering applications and services between mobile network and the external networks.
5

SDVMN: Current Approaches

As defined in the taxonomy tree in Fig.

5

, in this section, we present a survey on the most relevant research initiatives and current approaches adopting SDN and virtualization into today's mobile network.
×
5.2

Mobile Backhaul Network
5.2.1

Backhaul Network Resource Sharing

As discussed above, the reduction of CAPEX/OPEX and the improvement of network efficiency and utilization are two objectives of resource sharing in mobile networks. At this part, the authors in [

59

–

61

] proposed a solution for backhaul infrastructure sharing by using a slicing mechanism and incorporating Openflow protocol within the access and aggregation nodes. The slicing mechanism is done by extending the FlowVisor concept. As a result, an operator can lease the backhaul network of another operator in cases of link congestion and heavy traffic condition.
5.2.2

Use Cases

In the following, we describe briefly some use cases in mobile backhaul with SDN and virtualization.
5.2.2.1

Congestion Control

Philip [

60

] proposed Openflow-based backhaul network architecture which allows one operator to share its backhaul resources with others. This solution provides mobile operators with backup links in cases of link congestion or heavy traffic condition. Thus, mobile operators can achieve better resource utilization within their own backhaul network.
5.2.2.2

Mobility Management

In order to improve the mobility management efficiency in cases of inter-eNodeB handovers, the authors in [

62

] proposed SDMA, a semi-distributed mobility anchoring in LTE backhaul access network based on Openflow and SDN technologies. In this architecture, all backhaul access nodes are realized as Openflow switches and controlled by Openflow Controllers via Openflow protocol. Furthermore, the concept of service VLAN (S-VLAN) id and customer VLAN (C-VLAN) id is used to separate the traffic of the users under different Openflow controllers. Then a detail of handover procedure including initial attach, handover under the same controller or different controllers was defined. Unlike [

62

], the authors in [

63

] tried to fully realize the concept of SDN into the entire mobile backhaul network. They introduced a distributed SDN control plane. The management plane, including MME, HSS, PCRF, and billing system, is implemented within VMs that can communicate with SDN controllers. As a case study of mobility management, the authors indicated that the new architecture reduces not only the power consumption of the UE but also the signaling message overhead between entities at the backhaul side.
5.4

External Network
5.4.1

Use Cases

External networks, such as the IMS system and the Internet, are used to provide services and applications to mobile users. In this session, we briefly review several approaches that adopt SDN and virtualization concepts to improve the service and application delivery.
5.4.1.1

IMS System

In [

3

], the basic model for virtualizing the IMS system based on the NFV concept was introduced. The network functions of the IMS system are deployed in VMs, which have scalable hardware resources and can be dynamically relocated in cases of a VM's overload or failure. Thus, the operator desired service continuity and service availability can be obtained. Similarly, Lu et al. [

118

] also proposed a cloud-based IMS architecture, with a load balancing algorithm and a mechanism for dynamic resource allocation. Ito et al. [

119

,

120

] proposed a new EPC/IMS system based NFV concept where each service can be processed by a particular virtual network to reduce the signaling load.

Several proposals [

121

–

123

] follow another approach, which integrates the Openflow into the IMS system. Ito et al. [

121

] used Openflow-based routing to migrate call session state in the IMS system, which allows minimizing the number of servers as well as restoring call sessions subject to the halted server. The authors in [

122

] designed a novel QoE-aware IMS-based IPTV network architecture, deployed with the underlying Openflow network infrastructure. This architecture improves TV sessions and end-to-end QoS to satisfy the users. [

123

] presented IMS test-beds for future Internet research and experimentation, which are enhanced with Openflow mechanism.
5.4.1.2

Service Function Chaining

In this part, we consider the works [

126

–

129

] which leverage SDN into the set of middleboxes placed behind the SGi-LAN of the mobile network. StEERING [

126

] relied on the SDN concept to route the traffic through a series of middleboxes. StEERING allows steering different types of traffic through a sequence of desired middleboxes according to per-subscriber and per-application policies. Gember et al. [

127

,

128

] introduced the concept of software defined middlebox networking to address some challenges in traditional middlebox networks, such as complex management, middlebox scaling. OpenNF [

129

] is a control plane architecture that allows quick and safe flows' allocation across virtual middlebox instances by combining NFV and SDN concepts. The OpenNF controller consists of a network function (NF) state manager and flow manager. The NF state manager monitors the state of virtual middle instances while the flow manager manages the forwarding rules of SDN switches.
6

Open Issues

The SDN and virtualization bring many potential benefits to the mobile network and have gained a lot of attention from the research community and standardization organizations. Since the current research works are still in their infancy and in the proof-of-concept state, there are still a number of issues needed to be addressed in order to make them become reality. In the following, we will review some open issues raised in this domain.
6.1

Backward Compatibility

As mentioned before, there are two ways to redesign the mobile network architecture with SDN and virtualization: revolution and evolution. However, it is so difficult to move all of on-serving users into such new architectures. In the revolutionary approach, a special gateway would be required for interworking between the new revolutionary system and the legacy one. In the evolutionary approach, it is required to add the conventional interfaces to the new system in order to co-work with the legacy system. Therefore, SDVMN needs to find a flexible and effective design strategy to be compatible with the existing mobile network.
6.2

Unified Control Plane

Since many works have introduced SDN into various levels of mobile networks, their design of the controller's functionality and the controlling interface are different. In order to achieve a complete solution for SDN and virtualization in the mobile network, it is important to have standardized interfaces and unified controller platforms.
6.3

Deployment Model

The deployment choice for the network function should take into account various approaches, such as full virtualization or partial virtualization, and full centralization or partial centralization [

76

]. In addition, there are two deployment choices for the control plane: centralized and distributed. For example, the use of physically distributed multiple controllers can mitigate the single point of failure and increase the scalability. Therefore, the key issue is to find a trade-off among various deployment models with careful evaluation.
6.4

Mobility Management

With the adoption of SDN and virtualization in the mobile network, we will witness the arrival of virtual network operators. In addition, with the dense deployment of multiple wireless technologies, how to handle the seamless connection among these virtual network operators and heterogeneous access networks is an open issue that must be addressed. Besides, mechanisms supporting fast handover are necessary to achieve different requirements in the QoS and QoE in such new dense and heterogeneous architecture.
6.5

Security

Security problems in the SDN and virtualization based mobile network come from the vulnerability of the controller and the lack of secure mechanisms in the control channel [

117

]. Several solutions that deal with these problems are well-known in the wired SDN/Openflow network [

130

,

131

]. However, these solutions need to be further studied for such new SDN-based wireless mobile networks.
6.6

Supporting New Network Paradigms

With the support of SDN and virtualization, the mobile cellular network promises to bring new benefits for upcoming applications and services or new network paradigms, such as IoT applications [

132

], D2D [

56

] communication, or ICN [

110

]. However, there is few research works related to these new paradigms in SDVMN architecture. Therefore, this topic opens many potential future research opportunities to the community.
7

Conclusion

Without solving the fundamental issues, such as proprietary hardware devices, complicated management, and inefficient resource utilization regarding the inherent design of mobile networks, it is very difficult for network operators to cope with the challenges exposed by the mobile Internet era. SDN and virtualization feature the centralized control plane, programmable network, software-based network functions, and physical infrastructure sharing. These are two complementary and promising technologies that provide solutions to major issues of mobile networks as well as facilitate many of their aspects. The adoption of SDN and virtualization in the mobile network has attracted many research works in academia and industry. In this paper, we surveyed comprehensively the latest approaches for SDN and virtualization-based mobile networks by covering a wide range of up-to-date research works related to this topic. We first made a general architecture for SDN and virtualization in the mobile network, and describe in detail benefits that these two technologies bring in each level of the cellular network structure. Next, we proposed a hierarchical taxonomy based on the various levels of the mobile network structure in order to classify current research works. Through this taxonomy, we can understand what issues raised in the current design of the mobile network and promising solutions for each issue. By using this taxonomy, we looked deeply into each research work and focused on changes regarding the architecture and protocol operation when adopting the SDN and virtualization in each level of carrier networks. Then, we showed a list of use cases and applications that can take advantages of SDN and virtualization. Last, we discussed open issues, such as compatibility, deployment model, and unified control plane that need to be addressed in order to implement the SDN and virtualization-based mobile network in reality. In summary, SDN and virtualization will be two key enable technologies for the evolution of future mobile networks. However, among current proposals, which will be the most suitable and efficient solution for SDN and virtualization-based mobile network is still an open issue. This choice requires the careful consideration of network operators and research communities based on economic and technical benefits.
Acknowledgments
This work was supported by Institute for Information & communications Technology Promotion (IITP) grant funded by the Korea government (MSIP) (No. B0190-15-2012, Global SDN/NFV OpenSource Software Core Module/Function Development).
Open Access
This article is distributed under the terms of the Creative Commons Attribution 4.0 International License (
http://​creativecommons.​org/​licenses/​by/​4.​0/​
), which permits unrestricted use, distribution, and reproduction in any medium, provided you give appropriate credit to the original author(s) and the source, provide a link to the Creative Commons license, and indicate if changes were made.