08.05.2018 | Original Paper | Ausgabe 3/2019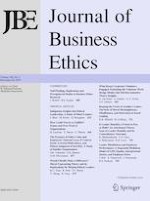 Self-control Puts Character into Action: Examining How Leader Character Strengths and Ethical Leadership Relate to Leader Outcomes
Zeitschrift:
Autoren:

John J. Sosik, Jae Uk Chun, Ziya Ete, Fil J. Arenas, Joel A. Scherer
Wichtige Hinweise
"Character is an integration of habits of conduct superimposed on temperament. It is the will exercised on disposition, thoughts, emotion and action. Will is character in action." – Vince Lombardi
Abstract
Evidence from a growing number of studies suggests leader character as a means to advance leadership knowledge and practice. Based on this evidence, we propose a process model depicting how leader character manifests in ethical leadership that has positive psychological and performance outcomes for leaders, along with the moderating effect of leaders' self-control on the character strength–ethical leadership–outcomes relationships. We tested this model using multisource data from 218 U.S. Air Force officers (who rated their honesty/humility, empathy, moral courage, self-control, and psychological flourishing) and their subordinates (who rated their officer's ethical leadership) and superiors (who rated the officers' in-role performance). Findings provide initial support for leader character as a mechanism triggering positive outcomes such that only when officers reported a high level of self-control did their honesty/humility, empathy, and moral courage manifest in ethical leadership, associated with higher levels of psychological flourishing and in-role performance. We discuss the implications of these results for future theory development, research, and practice.