04.09.2018 | Research Paper | Ausgabe 1/2019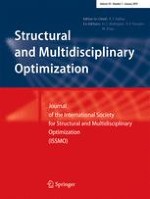 Sensitivity analysis of a two-plate coupled system in the statistical energy analysis (SEA) framework
Zeitschrift:
Autoren:

Vinayak H. Patil, Dhanesh N. Manik
Wichtige Hinweise
Responsible Editor: W. H. Zhang
Publisher's Note
Springer Nature remains neutral with regard to jurisdictional claims in published maps and institutional affiliations.
Abstract
The main objective of this paper is to perform design sensitivity analysis of two right angle coupled plates, connected by various joint connections, to determine an optimum coupling loss factor (CLF) using optimization in the statistical energy analysis (SEA) framework. The theoretical analysis of obtaining such optimum CLFs can be used during the design stage of a dynamic system to specify the right type of joint. First- and second-order sensitivity analysis using theoretical equations of CLFs of two right angle plates in the SEA framework, coupled to form welded, riveted, and bolted connections, is presented in the audible frequency range. These sensitivities were determined using both analytic (direct differentiation) and finite difference methods; the sensitivities computed by the analytic method agree well with the finite difference method, indicating that the direct differentiation method can be directly used to predict variation in the CLF and the corresponding response of coupled plates joined by various joint connections. The sensitivity analysis also gives a feasible region in terms of frequency range for the determination of optimum values of CLF by selecting the right type of joint at the design stage based on its stiffness. The study presented in this paper will be very useful at the drawing board stage of designing vibro-acoustic systems to reduce vibration or noise of such systems by giving a definite direction for the modification of design parameters, thus eliminating expensive experimentation; it will be helpful in arriving at the optimum values of CLF that would eventually reduce the vibro-acoustic response of dynamic systems with a large number of subsystems connected by welded, riveted, and bolted joints.