01.06.2013 | Ausgabe 2/2013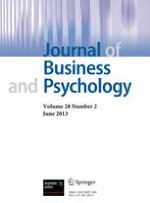 Shared Leadership and Innovation: The Role of Vertical Leadership and Employee Integrity
Zeitschrift:
Autor:

Julia E. Hoch
Abstract
Purpose
The purpose of this study was to investigate the relationship between shared leadership, as a collective within-team leadership, and innovative behavior, as well as antecedents of shared leadership in terms of team composition and vertical transformational and empowering leadership.
Design/Methodology/Approach
Data were obtained from a field sample of 43 work teams, comprising 184 team members and their team leaders from two different companies. Team leaders rated the teams' innovative behavior and their own leadership; team members provided information on their personality and their teams' shared leadership.
Findings
Shared and vertical leadership, but not team composition, was positively associated with the teams' level of innovative behavior. Vertical transformational and empowering leadership and team composition in terms of integrity were positively related to shared leadership.
Implications
Understanding how organizations can enhance their own innovation is crucial for the organizations' competitiveness and survival. Furthermore, the increasing prevalence of teams, as work arrangements in organizations, raises the question of how to successfully manage teams. This study suggests that organizations should facilitate shared leadership which has a positive association with innovation.
Originality/Value
This is one of the first studies to provide evidence of the relationship between shared leadership and innovative behavior, an important organizational outcome. In addition, the study explores two important predictors of shared leadership, transformational and empowering leadership, and the team composition in respect to integrity. While researchers and practitioners agree that shared leadership is important, knowledge on its antecedents is still in its infancy.