2019 | OriginalPaper | Buchkapitel
2. SiC Single Crystal Growth and Substrate Processing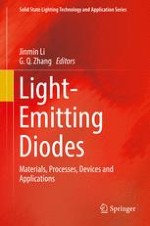 Erstes Kapitel lesen
Autoren: Xiangang Xu, Xiaobo Hu, Xiufang Chen
Verlag: Springer International Publishing
Abstract
Silicon carbide (SiC) is the typical representative of the third-generation semiconductor materials. Due to the wide bandgap, high thermal conductivity, high saturated carrier mobility, high threshold breakdown electric field strength, and high chemical stability, it is an ideal substrate for the fabrication of power electronics and radio frequency devices operating at extreme environments, such as high temperature, high frequency, high power, and strong radiation. Therefore, SiC has extensive applications in white-light illumination, automobile electronic, radar communication, aeronautic and aerospace, and nuclear radiation. Since the 1990s, SiC has attracted much attention due to the breakthrough in SiC single crystal growth technology. Up to now, 6" SiC substrates are commercially available. In this chapter, we mainly introduce the SiC single crystal growth and substrate processing technologies. In Sect.
2.1
, SiC material development history and single crystal growth method were described. In Sect.
2.2
, the structure and properties of SiC were given. In Sect.
2.3
, we focus on the SiC single crystal growth by PVT method. In Sect.
2.4
, the formation mechanism of structural defects in SiC and how to control these defects were presented. In Sect.
2.5
, the control of electrical behavior of SiC was discussed. In Sect.
2.6
, the SiC substrate processing technology was introduced. We wish this chapter has the reference value for SiC crystal grower and substrate processing technician.