2016 | OriginalPaper | Buchkapitel
31. Significant Differences in International Arbitration in the "East" and the "West": Myth, Reality, or Lost in Globalization?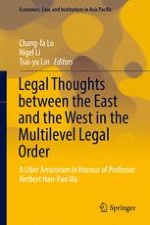 Erstes Kapitel lesen
Autor: Stephan Wilske
Verlag: Springer Singapore
Abstract
There is a considerable amount of literature dealing with arbitration in Asia, the Middle East, South East Asia, the Americas, the Arab World, Europe, as well as individual jurisdictions. After taking a closer look at the contents of these titles, one often discovers that what distinguishes them is often very subtle – if visible at all. Moreover, what is astonishing is that in real arbitration practice, there is often a global mix of national origin, legal qualification, and place of practice of international practitioners. Thus, authors who profess to speak for arbitration in the "East" often have a "Western" legal or cultural background and vice versa, i.e
.
, "Western" practitioners are often significantly influenced by international arbitration in the "East." This trend will most probably continue in the future. This chapter discusses to what extent it is still possible or has ever been possible to strictly distinguish between international arbitration in the "East" and the "West." The author will conclude that in fact such differences are, at least in international arbitration, not significant anymore and that increasingly, any such remaining differences are being lost in globalization.