01.08.2016 | Ausgabe 4/2017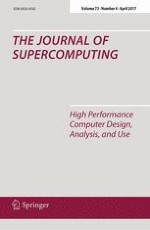 Simulating distributed and coordinated conveying systems
An object-oriented approach
Zeitschrift:
Autoren:

Shannon Whalen, Arijit Ghosh, Shivakumar Sastry
Abstract
We present the design and implementation of a new object-oriented simulation platform for a decentralized material handling system called the
Coordinated Conveying System
(CCS). CCS is a new approach to conveying entities, i.e., materials and people. It is also a generalized framework in which the connections between structure and behavior can be systematically studied. In this system, a collection of mobile units moves periodically along fixed tracks. Entities are transferred from some input to an output unit by the mobile units; entities can also transfer between mobile units during a space–time event called a rendezvous. This systems framework and model of conveying exposes a rich spectrum of spatio-temporal behaviors that have interesting connections to core issues in scheduling, resource allocation, communication, embedded systems, automation, and programming. The complexity of CCS arises from the interactions between the mobile units; hence, it is difficult to construct a system-level model for these dynamic behaviors, even though the behavior of individual units is simple. For these reasons, the simulator we present enables a systematic investigation of cyber-physical issues in CCS. Since all the details of CCS are not yet fully understood, we designed an extensible simulator using the Model-View-Controller architecture. The object-oriented approach helped us to model the CCS artifacts in a natural manner and, hence, reduced the complexity of our design.