01.02.2013 | Ausgabe 4/2013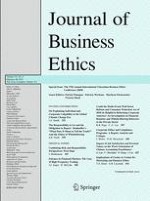 Small-Sized Suppliers Entering Large Markets: An Ethical Initiative of the
Caras do Brasil

Program
Zeitschrift:
Autoren:

Maria Cecilia C. de Arruda, Luiza Granado
Abstract
The
Pão de Açúcar
Group was a pioneer in food retailing in Brazil and is now one of the largest Brazilian retailers. Working in a pulverized market characterized by small players, the Group produces US$ 20.4 billion in gross sales. It has become the largest employer in the country with 140,000 of employees working in over 1,800 stores, in 18 of the 25 states in Brazil, and covering a sales area of over 2,800,000 m
2
(Grupo Pão de Açúcar, GPA Consolidado. Resultados 3T12. São Paulo, Brazil, p. 2. November, 1,
2012
). The objective of this article is to analyze a business inclusion strategy of the
Pão de Açúcar
Group.
The Caras do Brasil
Program (
Faces of Brazil
) was created in 2002, by the Group directors as an effective initiative, aiming to develop a new sales channel for sustainably handling products. The Program opens opportunities for small suppliers, not only in the
Pão de Açúcar
chain but also among competitors and in other industries. The Program established some requirements for the producer to become a supplier, aiming to adapt the products to a regular commercialization with the Group. In this way, small producers can now rely on a complete business process, while beforehand the goods were sold mostly through small channels.