2020 | OriginalPaper | Buchkapitel
Smart Incident Management, Prediction Engine and Performance Enhancement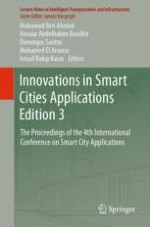 Erstes Kapitel lesen
Autoren: Jamal El Abdelkhalki, Mohamed Ben Ahmed
Abstract
The rapid growth of the Internet has resulted in an exponential increase in the type and frequency of anomalies, and many of the well-known anomaly detection solutions are in place.
However, each computer system collects information about the different tasks performed. Each piece of information is stored in specific files called log files. The log files consist of log messages or simply journal. A log message is what a computer system, software. Generate in response to some kind of stimulation. The information that has removed a log message and declares that the log message was generated is called log data. A common log message contains the timestamp, source, and data. The timestamp indicates the time at which the login message was created. The source is the system that created the log message and the data is the core of the log message. Unfortunately, this format is not a standard; A log message can be significantly different from one system to another. Classification is an important data mining technique with broad applications. It classifies data of various kinds.
This paper has been carried out to make a performance evaluation of KNN, J48 and – Naive Bayes classification algorithm and sets out to make comparative evaluation of classifiers in the context of dataset.