26.10.2017 | Ausgabe 6/2018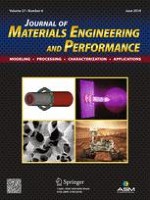 Solar Light Responsive Photocatalytic Activity of Reduced Graphene Oxide–Zinc Selenide Nanocomposite
Zeitschrift:
Autoren:

Koushik Chakraborty, Sk Ibrahim, Poulomi Das, Surajit Ghosh, Tanusri Pal
Wichtige Hinweise
This article is an invited paper selected from presentations at "ICETINN-2017, International Conference on Emerging Trends in Nanoscience and Nanotechnology," held March 16–18, 2017, in Majitar, Sikkim, India, and has been expanded from the original presentation.
Abstract
Solution processable reduced graphene oxide–zinc selenide (RGO–ZnSe) nanocomposite has been successfully synthesized by an easy one-pot single-step solvothermal reaction. The RGO–ZnSe composite was characterized structurally and morphologically by the study of XRD analysis, SEM and TEM imaging. Reduction in graphene oxide was confirmed by FTIR spectroscopy analysis. Photocatalytic efficiency of RGO–ZnSe composite was investigated toward the degradation of Rhodamine B under solar light irradiation. Our study indicates that the RGO–ZnSe composite is catalytically more active compared to the controlled-ZnSe under the solar light illumination. Here, RGO plays an important role for photoinduced charge separation and subsequently hinders the electron–hole recombination probability that consequently enhances photocatalytic degradation efficiency. We expect that this type of RGO-based optoelectronics materials opens up a new avenue in the field of photocatalytic degradation of different organic water pollutants.