2015 | OriginalPaper | Buchkapitel
5. Sorghum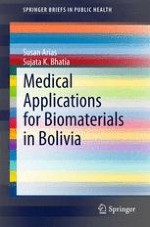 Erstes Kapitel lesen
Autoren: Susan Arias, Sujata K. Bhatia
Abstract
Sorghum is a common and resilient cereal crop grown worldwide. It provides a gluten-free option for celiac patients and contains a high presence of antioxidants that could potentially lower the risk of cancer, diabetes, heart disease, and specific neurological conditions (Whole Grains Council in Sorghum June grain of the month,
2014
). Sorghum is being investigated for applications in bulk nanoparticle production (Njagi et al. in Langmuir 27(1):264–271,
2010
). Nanoparticles provide many advantages in drug administration due to their long-circulating and target-specific nature (Moghimi et al. in Pharmacol Rev 53(2):283–318,
2001
). Nanoparticles are being especially examined for improved uncontrolled inflammation (Wang et al. in Int J Nanomed 8:1377–1383,
2012
; Kamaly et al. in Proc Natl Acad Sci 110(16):6506–6511,
2013
) and tuberculosis (Clemens et al. in Antimicrob Agents Chemother 56(5):2535–2545,
2012
) treatments.