2018 | OriginalPaper | Buchkapitel
4. Spatial Game for Negotiations and Consensus Building in Urban Planning: YouPlaceIt!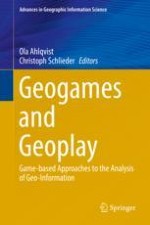 Erstes Kapitel lesen
Autoren: Alenka Poplin, Kavita Vemuri
Abstract
Striving to reach consensus about the use of resources is crucial in spatial planning. Civic engagement and participatory planning support activities of negotiation and consensus building. Negotiation, as considered in this work, is a process of communication in which parties exchange their messages, opinions, or statements in order to influence the other party (Fisher 1991). In simple terms, negotiation is a discussion between two or more disputants who are trying to work out a solution to their problem. Many situations in urban and regional planning require negotiations and consensus building. Some examples may include questions like where to locate a new road; how to design the newly created park; and what is the best location for a new shopping mall. A negotiation can be interpersonal where several individuals negotiate, or inter-group in which groups negotiate among themselves. It can include different stakeholders: the residents of the planned area, various government departments, real-estate developers, industry, and non-governmental organizations (NGO's). Reaching a consensus among different stakeholders is a challenging task which often needed to involve compromises among all involved parties. These negotiations take place because the stakeholders and individuals wish to create something new or resolve a problem or dispute. The problem usually arises when there are conflicting interests involved on how to use natural resources, land, buildings and/or how to revitalize and further develop cities and landscapes. One of the big challenges faced by planners that facilitate participatory planning and civic engagement represents the process of consensus building in which the parties can present their conflicting points of view with the goal of arriving at an agreement.