2019 | OriginalPaper | Buchkapitel
Specific Risks Related to Robotic Surgery: Are They Real?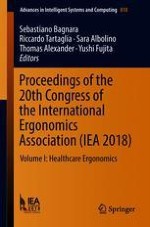 Erstes Kapitel lesen
Autoren: Luca Moraldi, Giuseppe Barbato, Andrea Coratti
Abstract
Robotic surgery, in recent years, has had an exponential increase, both as a number of procedures and as new indications to a robotic surgical approach. With the massive use of the robotic approach in surgery, the safety of this device and monitoring of any malfunctions play an increasingly important role. The goal of this literature review is to analyze different causes of unexpected complications or potential errors in the Da Vinci system, to increase patient and operator safety in the future. The complication rate directly related to robotic malfunction is very low, approximately from 0,02% to 4,97%. Splitting the data across studies MAUDE based and single or multi center experience will notice immediately that the rate is lowest among the MAUDE based (from 0,02% to 0,61% vs from 2,39% to 4,97%). Malfunctions are uncommon and the need to abort or convert to another modality is rare. Most importantly, while mechanical and electronic errors can happen, they do not appear to impact surgical outcomes or patient safety.