01.01.2013 | Review | Ausgabe 2/2013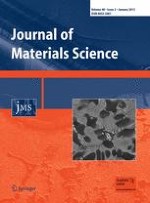 Solid lubricants: a review
Zeitschrift:
Autoren:

T. W. Scharf, S. V. Prasad
Wichtige Hinweise
T. W. Scharf—On sabbatical from the Department of Materials Science and Engineering, The University of North Texas, Denton, TX 76203-5310 USA.
Abstract
The fundamental mechanisms of solid lubrication are reviewed with examples from well-known solid lubricants like the transition metal dichalcogenides and diamond-like carbon families of coatings. Solid lubricants are applied either as surface coatings or as fillers in self-lubricating composites. Tribological (friction and wear) contacts with solid lubricant coatings typically result in transfer of a thin layer of material from the surface of the coating to the counterface, commonly known as a transfer film or tribofilm. The wear surfaces can exhibit different chemistry, microstructure, and crystallographic texture from those of the bulk coating due to surface chemical reactions with the surrounding environment. As a result, solid lubricant coatings that give extremely low friction and long wear life in one environment can fail to do so in a different environment. Most solid lubricants exhibit non-Amontonian friction behavior with friction coefficients decreasing with increasing contact stress. The main mechanism responsible for low friction is typically governed by interfacial sliding between the worn coating and the transfer film. Strategies are discussed for the design of novel coating architectures to adapt to varying environments.