15.10.2018 | Composites | Ausgabe 3/2019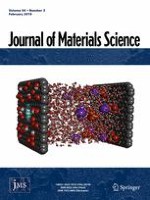 Stable graphene oxide-based composite membranes intercalated with montmorillonite nanoplatelets for water purification
Zeitschrift:
Autoren:

Jing Ma, Yi He, Heng Shi, Yi Fan, Hao Yu, Yubin Li
Wichtige Hinweise
Electronic supplementary material
Abstract
Graphene oxide (GO) membranes have great potential in separation technology. However, their instability under aqueous environments hinders their separation performance and practical application. Herein, we present a facile and environmentally friendly method to fabricate stable GO-based membranes via the intercalation of montmorillonite (MMT) nanoplatelets. The as-prepared membranes remain stable under water (neutral, acidic, and alkaline) in a fully hydrated state and exhibit a high pure-water flux up to 139.5 L·m−2·h−1 under 0.09 MPa. Furthermore, they also show high organic molecule rejection (98.75% for Congo red, 99.44% for rhodamine B, 99.90% for crystal violet, 99.94% for methylene blue, 96.26% for phenanthracene, and 51.32% for phenol) as well as good removal rate of heavy metal ions (100% for Ag(I), 100% for Cu(II), and 27.04% for Cr(VI)). Moreover, an outstanding recycling ability of the membranes also has been obtained. These significant performances make our membranes a good candidate in water purification.