2017 | OriginalPaper | Buchkapitel
Strategic Decisions and Sustainability: Nobody Wanted Heavy Trains, But Is that What We Have Got?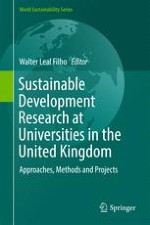 Erstes Kapitel lesen
A Case Study of UK Rolling Stock Procurements Over Time: Strategic Decisions in Nationalised and Privatised Contexts
Autor: Michael J. King
Abstract
This research investigates the relationship between strategic decisions and the environmental outcomes of those decisions. The motivation for this work began with secondary data showing UK trains getting heavier from 1960 to the present day. Heavy trains mean more fuel consumption (diesel or electric power), more emissions and higher maintenance costs. The specification and procurement of new rolling stock (trains) is a highly complex strategic decision, with multiple stakeholders, long time-frames and typically costing several hundred million Euros and the resulting 30–40 year asset. During the procurements for these new trains it is highly unlikely that anyone said "Make sure they are heavy." So how could this have happened? This article first seeks to verify this apparent increase in weight. Then it seeks to isolate potential contributing factors, specifically whether a privatised or nationalised industry context can help to explain changes over time. To achieve this, the research will look at the characteristics over time for the same class of train—electric multiple units designed for duty as a commuter train. For this class of commuter train, four distinct tranches of rolling stock operating in the UK will be analysed, from the 1970s through to current day. The first two tranches are located within a nationalised rail industry, whereas the second two are post-privatisation. Strategic decisions to specify, procure and build new trains will be assessed in terms of the weight and other characteristics of the vehicles. Some early work will be done to gain insight into the strategic decision process and context that produced these outcomes. Theoretical frameworks drawn upon include the decision making literature, Social Issues in Management literature and insights from Foucault regarding power and influence over the decision or the silences within that decision. The findings provide support for the original chart and apparent increase in the relative weight of trains over time. There also appears support that weight increased in a privatised industry context compared to a nationalised setting. The reasons behind this are explored—with social and political characteristics appearing more important than simple changes in the vehicle formats over time. There are some signs that the most recent batch of trains (yet to enter service) may have addressed weight, as measured by the weight of the carriages. Perhaps lessons have been learned?