12.04.2021 | Review | Ausgabe 23/2021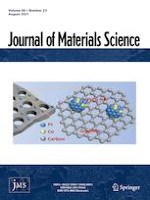 Strategies for enhancing the room-temperature stretch formability of magnesium alloy sheets: a review
Zeitschrift:
Autoren:

Qinghang Wang, Bin Jiang, Daolun Chen, Zhaoyang Jin, Lingyu Zhao, Qingshan Yang, Guangsheng Huang, Fusheng Pan
Wichtige Hinweise
Handling Editor: P. Nash.
Publisher's Note
Springer Nature remains neutral with regard to jurisdictional claims in published maps and institutional affiliations.
Abstract
Magnesium (Mg) alloys, as one of the lightest structural metallic materials, have attracted considerable attention in the automotive, aerospace, and microelectronic industries. However, wrought Mg alloys are easy to form a strong basal texture with the basal planes of hexagonal close-packed unit cells being parallel to the processing direction during hot processing. This extremely deteriorates the stretch formability of Mg alloy sheets at room temperature (RT) and limits their widespread industrial applications. To overcome this drawback, many studies have been devoted to controlling microstructures including grain sizes, texture characteristics and precipitates to achieve high-performance Mg alloy sheets via alloying and new processing techniques. In this review, we briefly summarize recent advances in enhancing the stretch formability of Mg alloy sheets at RT from two major aspects: (1) by the design of new alloy systems and (2) by the exploitation of advanced processing techniques. Both strategies hold great promise for developing high-performance and low-cost Mg alloy sheets with a superior combination of strength, ductility and stretch formability. Additionally, future research directions for the development of such high-performance Mg alloy sheets are suggested. We hope that this review can provide some insightful information for researchers who are committed to fabricating high-performance Mg alloys for lightweight structural applications in the transportation industry, so as to improve fuel efficiency and reduce climate-changing and health-compromising emissions.