01.09.2015 | Original Contribution | Ausgabe 9/2015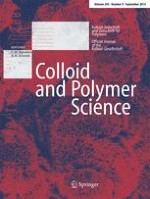 Structural characterization and antioxidant activity of lignin from sugarcane bagasse
Zeitschrift:
Autoren:

Ramandeep Kaur, S. K. Uppal
Abstract
The aim of the present study was to extract lignin from sugarcane bagasse followed by its structural characterization, oxidation, and evaluation of antioxidant activities. Lignin was extracted in a process involving different concentrations (1, 5, and 10 %) of NaOH solutions. The chemical composition of untreated and treated bagasse samples was analyzed which clearly showed that the delignification was found to be maximum with 10 % NaOH. The scanning electron microscopy (SEM) images of untreated and treated samples of bagasse were taken to study the physical changes occurred in the bagasse during different treatments. Lignin extracted was purified with acidified water and oxidized with 10 % H
2
O
2
. Both lignin and oxidized lignin were structurally characterized using Fourier-transformed infrared (FTIR),
1
H, and
13
C NMR spectra. The antioxidant potential of lignin and its oxidized derivative was evaluated by radical scavenging activity using DPPH method. Lignin was found to have higher antioxidant activity than oxidized lignin. This was attributed to a higher number of phenolic groups in lignin than in oxidized lignin. Both lignin and its oxidized derivative were observed to have higher antioxidant activity than 3,5-di-
tert
-butyl-4-hydroxytoluene (BHT) and lower than 3-
tert
-butyl-4-hydroxyanisole (BHA). It was concluded that sugarcane bagasse lignin and its oxidized derivative could be used as potential antioxidant of food oils and fats.