30.06.2016 | Foundations | Ausgabe 18/2017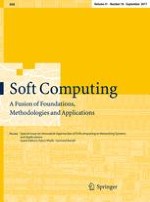 Succinct multi-authority attribute-based access control for circuits with authenticated outsourcing
Zeitschrift:
Autoren:

Jie Xu, Qiaoyan Wen, Wenmin Li, Jian Shen, Debiao He
Wichtige Hinweise
Communicated by A. Di Nola.
Abstract
Multi-authority attribute-based access control (MABAC), which allows different independent authorities to distribute secret keys, could be adopted to control access and keep data confidential. To circumvent efficiency drawbacks during the decryption, the notion of MABAC with outsourcing is applied. However, untrusted cloud server may respond a forged transformation or deceive a permissioned user with a terminator altogether. In addressing the above issue, a construction of circuit MABAC with authenticated outsourcing is considered, which enjoys succinct ciphertext and realizes the most flexible form of expression up to now. In such a scheme, combined MABAC with two types of authenticated messages (a publicly verifiable message and a privately verifiable one), both the fine-grained data access and the authenticity of the outsourcing are well guaranteed. Furthermore, the security and authentication of the proposed scheme are intensively proved. For the sake of completeness, we then simulate the scheme and show that it is appropriate for cloud computing.