12.06.2019 | Original Research | Ausgabe 11/2019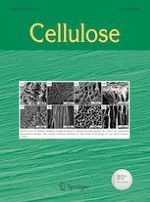 Suitability of chitosan nanoparticles as cryoprotectant on shelf life of restructured fish
surimi

during chilled storage
Zeitschrift:
Autoren:

Sawssen Hajji, Marwa Hamdi, Sami Boufi, Suming Li, Moncef Nasri
Wichtige Hinweise
Publisher's Note
Springer Nature remains neutral with regard to jurisdictional claims in published maps and institutional affiliations.
Abstract
The present study investigated chitosan nanoparticle (CS-TPP NPs) preparation by ionic gelation process with chitosan (CS) and tripolyphosphate (TPP). The structural characterization of nanoparticles was studied using Dynamic Light Scattering, Nuclear Magnetic Resonance, Fourier Transform Infrared (FTIR) and X-Ray Diffraction spectroscopies. FTIR spectra confirmed that the tripolyphosphoric groups of TPP linked with ammonium groups of CS in the prepared nanoparticles. CS-TPP NPs exhibited higher antioxidant activity and an interesting antimicrobial potential. In fact, there was no report available in literature on using CS nanoparticles for the
surimi
preservation. Further, data revealed that nanoparticle incorporation in fish
surimi
effectively inhibited thiobarbituric acid substances and conjugated dienes formation, and thereby, retarding lipid oxidation. Results showed that CS-TPP NPs were able to hinder fish
surimi
myoglobin oxidation with a significant improvement in the transformation of Heme iron. In addition, CS nanoparticles exhibited a distinguishable antimicrobial activity in the stored
surimi
during cold storage of 9 days. Thus, nanoparticles could be used as a natural ingredient to prevent lipid oxidation in
surimi
based food systems for the development of novel healthy fish products and addresses consumer demands for functional fish products.