06.02.2018 | Methodologies and Application | Ausgabe 10/2019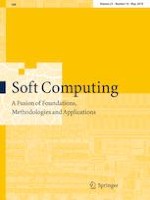 Supplier's strategy: align with the dominant entrant retailer or the vulnerable incumbent retailer?
Zeitschrift:
Autoren:

Ye Wang, Wansheng Tang, Ruiqing Zhao
Abstract
The emergence and rapid development of large-sized retail outlets creates opportunities for dominant retailers to align with the businesses in the supply chain, in which they have previously never been involved. When facing a vulnerable incumbent retailer and a dominant entrant retailer, which one should the supplier choose to align with? To address this problem, we model a supply chain composed of a dominant entrant retailer, a weak incumbent counterpart, and a common supplier from which both retailers source products. The retailers compete on quantity, and the dominant retailer is entitled to determine the wholesale price at which she purchases, while the weak retailer accepts the price offered by the supplier. Furthermore, the incumbent retailer is assumed to hold private information about market demand. We investigate the information strategy for the supplier of either aligning with the dominant entrant retailer, i.e., leaking the incumbent's demand information to the entrant, or with the vulnerable incumbent retailer, i.e., concealing that information from the entrant. Our result reveals that all participants' preferences depend on subtle considerations of multiple factors such as the state of terminal market demand, demand volatility, expected market demand and the dominant retailer's wholesale price. We were surprised to find that the supplier would rather align with the vulnerable incumbent when fluctuations in terminal market demand are severe. In other words, the supplier does not always benefit from information leakage. Moreover, the incumbent and entrant do not always prefer a simplex information strategy. In addition, the supplier's alignment strategies could realize the desirable opportunity of "win–win" outcomes with the incumbent or entrant in certain circumstances.