27.07.2019 | Original Research | Ausgabe 13-14/2019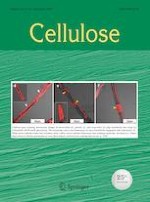 Surface modification of a cellulose acetate membrane using a nanocomposite suspension based on magnetic particles
Zeitschrift:
Autoren:

Mohammad Nouri, Azam Marjani
Wichtige Hinweise
Publisher's Note
Springer Nature remains neutral with regard to jurisdictional claims in published maps and institutional affiliations.
Abstract
Modifying the surface of porous cellulose acetate (CA) flat sheet membranes having 8-hydroxyquinoline (8-HQ, as a complexing agent) was conducted by coating with polyethylene glycol (PEG)/TiO2 nanocomposite solution. Then, nanocomposite solutions were prepared by making magnetite nanoparticles in situ in a polymeric solution prepared by PEG through an easy procedure In addition, the prepared membranes were used for removing Pb(II) ions from aqueous solutions. Further, it was attempted to study the influence of membrane modification, initial feed concentration, and filler loading on the membrane function for discharging above-mentioned ions. The results indicated that the presence of TiO2 nanoparticles and 8-HQ in the membrane structure could enhance the ions rejection. Additionally, several techniques including SEM, FTIR, XRD, porosity, and water contact angle measurements were applied to specify the prepared samples. Morphological studies indicated the appropriate distribution of nanoparticles in the polymeric structure. Finally, it is possible to modify the membrane to create and use them again based on sequential filtration/regeneration experiments.