2016 | OriginalPaper | Buchkapitel
SVM Based Lung Cancer Prediction Using microRNA Expression Profiling from NGS Data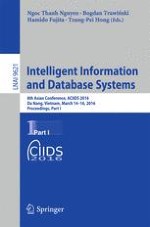 Erstes Kapitel lesen
Autoren: Salim A., Amjesh R., Vinod Chandra S. S.
Verlag: Springer Berlin Heidelberg
Abstract
microRNAs are single stranded non coding RNA sequences of 18 - 24 nucleotide length. They play an important role in post transcriptional regulation of gene expression. Last decade witnessed identification of hundreds of human microRNAs from genomic data. Experimental as well as computational identification of microRNA binding sites in messenger RNAs are also in progress. Evidences of microRNAs acting as promoter /suppressor of several diseases including cancer are being unveiled. The advancement of Next Generation Sequencing technologies with dramatic reduction in cost, opened endless applications and rapid advances in many fields related to biological science. microRNA expression profiling is a measure of relative abundance of microRNA sequences to the total number of sequences in a sample. Many experiments conducted in this kind of measure proved differential expression of microRNAs in diseased states. This paper discusses an algorithm for microRNA expression profiling, its normalization, and a Support Vector based machine learning approach to develop a Cancer Prediction System. The developed system classify samples with 97.6 % accuracy.