01.10.2019 | Original Paper | Ausgabe 10/2019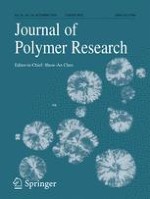 Synthesis, characterization, toxicity and in vivo imaging of lysine graft polymeric nanoparticles
Zeitschrift:
Autoren:

Buket Bakan, Ceren Turkcan Kayhan, Cinel Koksal Karayildirim, Melih Dagdeviren, Suleyman Gulcemal, Yeliz Yildirim, Sinan Akgol, N. Ulku Karabay Yavasoglu
Wichtige Hinweise
Publisher's note
Springer Nature remains neutral with regard to jurisdictional claims in published maps and institutional affiliations.
Abstract
Polymeric nanoparticles are commonly used in several biological applications. There are limited number of studies on the toxicity and potential effectiveness of polymeric nanoparticles to need for further study on polymer science. The aim of the study was to investigate characterization, in vitro, in vivo toxicity and biological distribution of Lys-graft-p(HEMA) polymeric nanoparticle. The characterization analyses showed that Lys-graft-p(HEMA) had an average size of around 171 nm and zeta potential was −22.6 mV. The sample was recorded from 750 to 4000 cm
−1
in FTIR spectroscopy and the characteristic peaks of stretching band were observed in the spectrum. The polymeric nanoparticle did not show any cytotoxic effect on human embryonic kidney 293 healthy cell line (HEK 293, ATCC-CRL-1573) after 24 and 48 h of exposure. The nanoparticle did not cause mutation effects on
Salmonella typhimurium
TA 98, TA 100, TA 1535 and TA 1537 strains. In addition, it has not hemolitic activity on rabbit erythrocytes at applied concentration and no lethality was observed with single oral dose toxicity test. FITC-Lys-graft-p(HEMA) were observed on different organs such as liver, kidney, heart, lung and large intestine at 6. hours by in vivo imaging system. These results reveal that Lys-graft-p(HEMA) polymeric nanoparticles can be used as a potential drug carrier system because of its biocompatibility.