01.10.2016 | Research Paper | Ausgabe 10/2016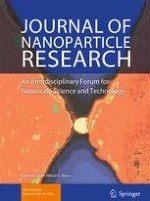 Synthesis of free-standing MnO2/reduced graphene oxide membranes and electrochemical investigation of their performances as anode materials for half and full lithium-ion batteries
Zeitschrift:
Autoren:

Xiaojun Zhao, Gang Wang, Hui Wang
Wichtige Hinweise
Electronic supplementary material
The online version of this article (doi:
10.​1007/​s11051-016-3511-1
) contains supplementary material, which is available to authorized users.
Abstract
MnO2 nanotubes/reduced graphene oxide (MnO2/RGO) membranes with different MnO2 contents are successfully synthesized by a facile two-step method including vacuum filtration and subsequent thermal reduction route. The MnO2 nanotubes obtained are 38 nm in diameter and homogeneously imbedded in RGO sheets as spacers. The synthesized MnO2/RGO membranes exhibit excellent mechanical flexibilities and free-standing properties. Using the membranes directly as anode materials for lithium batteries (LIBs), the membranes for half LIBs show superb cycling stabilities and rate performances. Importantly, the electrochemical performances of MnO2/RGO membranes show a strong dependence on the MnO2 nanotube contents in the hybrids. In addition, our results show that the hybrid membranes with 49.0 wt% MnO2 nanotube in half LIBs achieve a high reversible capacity of 1006.7 mAh g−1 after 100 cycles at a current density of 0.1 A g−1, which is higher lithium storage capacity than that of reported MnO2-carbon electrodes. Furthermore, the synthesized full cell (MnO2/RGO//LiCoO2) system also exhibit excellent electrochemical performances, which can be attributed to the unique microstructures of MnO2 and GRO, coupled with the strong synergistic interaction between MnO2 nanotubes and GRO sheets.