2019 | OriginalPaper | Buchkapitel
System Engineering Methodology – Towards Successful Projects Management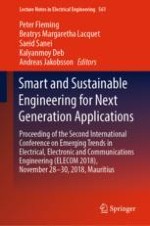 Erstes Kapitel lesen
Autoren: Letlotlo Phohole, Nolusindiso Ntwana
Abstract
As the level of project complexity also increases the pace of change in business and technology continues to accelerate. The adoption of Industrie 4.0 technologies by most sectors and specifically by the transport logistics sector, means that products and processes will be evolving at a more rapid pace and as a result the lifecycle of things we use and rely on is getting shorter. There is clearly a need to improve the rate of successful project execution. This paper investigates the existence of project management and systems engineering elements in selected projects with a view that specific focus on one element over the other is more likely to lead to project failure.
The lack of an integrated project management and requirements management approach behind selected projects were explored to indicate the applicabiliy of a systems methodology – towards successful project management and execution.
We investigate four main elements of a project – the project challenge, project planning, requirements development and management, and the project team. It was concluded that it is not about choosing systems engineering over project management to enable successful project management, or vice-versa. It is rather about the whole being bigger than the sum of the individual parts of project management and systems engineering. To achieve this, there is a need to move from the apparent multidisciplinary approach to a transdisciplinary one.