16.10.2017 | Biomaterials | Ausgabe 4/2018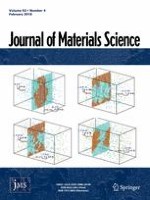 Targeted delivery and thermo/pH-controlled release of doxorubicin by novel nanocapsules
Zeitschrift:
Autoren:

Xiaoling He, Fang Liang, Fu Wang, Liangshuai Zou, Jing Wang, Chaokai Tang, Kongyin Zhao, Dongsheng Wei
Abstract
The ideal drug delivery system (DDS) should be able to deliver a therapeutic dose of drug to the target site in the body and maintain appropriate concentration over a desired period of time. Thermo/pH-responsive targeted polymeric nanocapsules (p(NIPA-
co
-AAc-
co
-GAA)) for delivery of anticancer drug (doxorubicin, DOX) were fabricated by W/O/W double emulsion solvent evaporation technique. The morphology, hydrodynamic diameter, size distribution, thermo/pH responsiveness, targeted property, anti-tumor efficacy, encapsulation efficiency, drug loading and controlled release of drug were systematically investigated. The results demonstrated that p(NIPA-
co
-AAc-
co
-GAA) nanocapsules minimized the drug leakage and reduced the toxic and side effects on normal tissues, while triggered and accelerated the release of drug in tumor tissues. It is very interesting for the site-specific release of drug to improve curative effects and reduce side effects, implying that p(NIPA-
co
-AAc-
co
-GAA) nanocapsule is a attractive candidate for DDS.