30.03.2017 | Methodologies and Application | Ausgabe 10/2018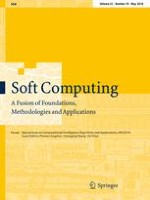 Testing exponentiality for imprecise data and its application
Zeitschrift:
Autoren:

J. Zendehdel, M. Rezaei, M. G. Akbari, R. Zarei, H. Alizadeh Noughabi
Abstract
The goodness-of-fit test for a given data set is an important problem in statistical inference and its applications. In this paper, we consider this problem for the exponential distribution which is widely used in the various areas under fuzzy environment. To this end, we need an approach that the most commonly used tests in statistics such as Kolmogorov–Smirnov and Anderson–Darling are made usable for fuzzy data set. For this purpose, we use the
\(\alpha \)
-pessimistic technique and Monte Carlo simulation method.