01.08.2014 | Original Paper | Ausgabe 2/2014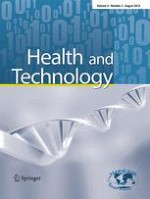 "The arsenic threat: interdependencies of water, agriculture, food supply, public health and energy critical infrastructure"
Zeitschrift:
Autoren:

Luis Kun, B. Linkous, C. Gibson, N. Roldos
Abstract
On February 7, 2013, the Associated Press reported [
1
] that "more than half of California's population relies on a drinking water supply contaminated by arsenic, nitrates and other contaminants, though most communities blend or treat their water to make it safe, according to a new report by the State Water Resources Control Board released earlier this week. . . Arsenic was the most-detected naturally occurring contaminant, while nitrate was the human-caused contaminant detected the most. Chemical fertilizers and livestock manure are the main source of nitrate contamination in groundwater. . . Some communities cannot afford water treatment or other alternatives." The report further stated 265 community water systems have delivered water from wells that have exceeded the nitrate, arsenic, or other standards. Most of these communities are located in rural Kern, Tulare, and Madera counties and serve contaminated water to about 2 million Californians [
1
]. The access and the quality of our drinking water is and should be a major concern to guarantee the global citizen's safety and security regardless where people live. The original intention of this paper was to further investigate and better understand the risks and the consequences of the February 2013 water report from the State of California where the drinking water in many locations was found to have high levels of arsenic. In the literature, we found many products in the food chain that contain arsenic, and that led us to look deeper into the nexus between water, agriculture, food (i.e., cattle, poultry, fish/aquaculture, etc.) and even the energy sector, because of the current practices of fracking and the derived concerns of contamination to our environment, the water, the soil, and all the derived products. We realized very quickly that this is not a California issue but rather a Global Health one.
The Issue of Arsenic—Concerns to ponder include:
• Because agriculture is the number one industry in California, how has arsenic contamination impacted agriculture, cattle, poultry, water supplies, and our food security and what are the repercussions we face as society and individuals with our public health related risks?
• Can part of this problem be explained by the public's perception and the policy about the water critical infrastructure alone?
• Are the current techniques of fracking used for energy-related purposes too risky in releasing arsenic and other contaminants that ends up affecting our water and our food supply?