01.04.2015 | Research Paper | Ausgabe 4/2015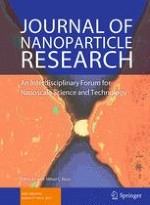 The biological properties of the silver- and copper-doped ceramic biomaterial
Zeitschrift:
Autoren:

Oleksandr Lysenko, Oleksii Dubok, Anatolii Borysenko, Oleksandr Shinkaruk
Wichtige Hinweise
Guest Editor: Liudmyla Rieznichenko
This article is part of the topical collection on Engineered Bioinspired Nanomaterials
Abstract
The biological properties of nanostructured bioactive ceramic composite (BCC) granules doped with 0.1–10 at.% silver and 0.05–5 at.% copper have been investigated both in vitro and in vivo to develop effective alloplastic material for infected bone defect substitute. It is assumed that the granules consisting of biphasic calcium phosphate and bioactive glass ceramics due to their nanoscale (15–40 nm) and multiphase structure, bioelement placement in different ceramic phases as well as antimicrobial effect should improve osteogenic properties and biocompatibility. Tests in vitro have been conducted with multipotent mesenchymal stromal cells (MSCs) and test strains of microorganisms. The same biocomposite has been used in vivo to study the repair of bone defects in animal model. The findings indicate that doped BCC leads to antimicrobial activity. Inhibition of MSCs growth has been observed for granules doped with ions of more than 1 at.% silver and 0.5 at.% copper. The results of the in vivo study reveal that BCC implantation significantly improves bone reparation. Differences between bone repair with undoped and doped, with 1 at.% silver and 0.5 at.% copper, ceramic samples were not observed. The BCC doped within 0.5–1 at.% silver and 0.25–0.5 at.% copper stimulates bone tissue repair and has satisfactory biocompatibility and antimicrobial properties.