01.02.2011 | Ausgabe 3/2011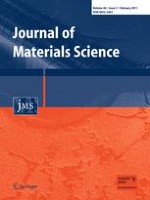 The combined effects of boron and oil heat treatment on the properties of beech and Scots pine wood. Part 2: Water absorption, compression strength, color changes, and decay resistance
Zeitschrift:
Autoren:

Eylem Dizman Tomak, Hannu Viitanen, Umit C. Yildiz, Mark Hughes
Abstract
The effect of oil treatments on several properties of wood treated with boron compounds was studied: water absorption, water repellent efficiency, compression strength parallel to grain, color changes, and decay resistance against
Coniophora puteana
and
Coriolus versicolor
. Oil heat treatment evidently decreased the water absorption to approximately 20% and increased water repellent efficiency to 80–90% after 2 weeks immersion in water. Compression strength was not adversely affected by oil heat treatment at 160 °C. Oil impregnation as a second treatment step caused remarkable color changes especially in specimens pretreated with 5% boric acid. Boric acid treatment protected the specimens against brown and white rot when no leaching prior the decay test was used, but the protective effect was low when boron was leached. Oil treated specimens gave better efficiency against fungal decay compared to controls; however, the effect was not within the range of the efficacy needed for a wood preservative. Double treatment gave synergistic effect for both in unleached and leached specimens.