2017 | OriginalPaper | Buchkapitel
4. The Development of Medical Business Through Relational Marketing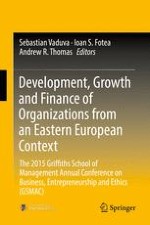 Erstes Kapitel lesen
Autoren: PhD Beniamin Grozea, Nicolae Al Pop
Abstract
The Romanian private medical system has had a significant increase during the last 10 years, and in this context, consumers have more treatment options, a fact which in turn generated a fierce competition in this sector. In this context, private medical companies are increasingly preoccupied with gaining as many patients as possible in order to increase their profits.
It is well known that having loyal clients is much less expensive than acquiring new clients, and, therefore, the medical care providers are trying to build customers' loyalty.
This paper will identify and define the concept of "the client-patient" and map out some differences and similarities between the customer of the medical care services and the classical customer of different services, in order to highlight the characteristics of the client and patient.
One of the most important steps in the process of obtaining the loyalty of clients is the efforts of the company to accurately know its clients, more specifically their needs, wants, and expectations.
Since the consumer of medical services has different specifics compared to the ones of the classical consumer, therefore, the methods of turning the consumer of medical services into a loyal one are different as well. For this reason, in the last part of this communication, I have briefly looked into some features and expectations of the consumer of medical services, which in the end will lead to its loyalization.