2020 | OriginalPaper | Buchkapitel
8. The Effect of Corporate Tax Avoidance on Society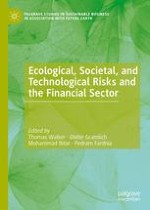 Erstes Kapitel lesen
Autor: Gio Wiederhold
Abstract
Tax avoidance is legal, but when maximized using methods that are available to multi-national corporations some methods to avoid taxation become indistinguishable from tax evasion or fraud. The amounts are significant and can exceed the entire budget of some developing countries. Developing countries are affected differently from developed countries. The objectives and strategies used by their governments differ as well. The relative strengths of industrial, individual, and governmental participants vary greatly as well. Surprising and interacting coalitions arise and wane.
This chapter will summarize the strategies, the methods, and the rules that enable extreme tax avoidance. Many approaches are enabled by laws and regulations that are well-intended and seem appropriate for a country's economic well-being. How alternate means of collecting and distributing global tax revenues affect the well-being of a country is rarely well understood and easily disregarded.
A classification of approaches according to the state of development of a country provides little guidance, since any significant scheme involves many jurisdictions. Hoping that world-wide joint and coordinated efforts could solve the issues appears futile. The intent of this chapter is to provide a basis for future discussion, and perhaps actions.