01.07.2011 | Ausgabe 4-5/2011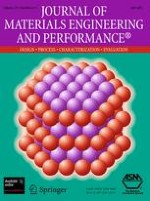 The Effect of Material Removal on the Corrosion Resistance and Biocompatibility of Nitinol Laser-Cut and Wire-Form Products
Zeitschrift:
Autoren:

Jennifer Fino Decker, Christine Trépanier, Lot Vien, Alan R. Pelton
Wichtige Hinweise
This article is an invited paper selected from presentations at Shape Memory and Superelastic Technologies 2010, held May 16-20, 2010, in Pacific Grove, California, and has been expanded from the original presentation.
Abstract
Laser cutting and wire forming are two of the most commonly used processes in the manufacture of Nitinol medical devices. This study explores how varying the amount of material removed during the final surface treatment steps affects the corrosion resistance of Z-type stents that have either been laser-cut from tube or shape set from wire. All parts were subjected to a typical heat treatment process necessary to achieve an Austenite finish (Af) temperature of 25 ± 5 °C, and were subsequently post-processed with an electrochemical passivation process. The total weight loss during post-processing was recorded and the process adjusted to create groups with less than 5%, less than 10%, and less than 25% amounts of weight loss. The parts were then crimped to 6 mm and allowed to expand back to their original diameter. The corrosion test results showed that on average both groups of Z-stents experienced an increase in the corrosion breakdown potential and a decrease in the standard deviation with increasing amounts of material removal. In addition, less material removal is required from the wire-form Z-stents as compared to the laser-cut Z-stents to achieve high corrosion resistance. Finally, 7 day nickel ion release tests performed on the wire-formed Z-stents showed a dramatic decrease from 0.0132 mg of nickel leached per day for the low weight loss group to approximately 0.001 mg/day for the medium and high weight loss groups.