01.01.2015 | Research Paper | Ausgabe 1/2015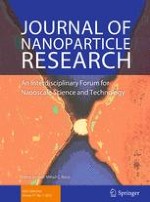 The effect of single-walled carbon nanotubes on
Escherichia coli

: multiple indicators of viability
Zeitschrift:
Autoren:

Tu Thi Anh Le, John McEvoy, Eakalak Khan
Abstract
The impact of single-walled carbon nanotubes (SWCNTs) on
Escherichia coli
ATCC 8739 was investigated using four indicators of viability: enzyme activity, membrane integrity, plate count, and total RNA. The study examined the effects of SWCNT concentration (5, 10, 20, 50, 100, 200, 500, and 1,000 μg/ml), SWCNT length (0.5–2 and 5–30 μm), and bacterial density (6.5 log
10
CFU and 9 log
10
CFU per treatment) on
E. coli
ATCC 8739 viability. Results show that anti-bacterial activity is dependent on both the length and concentration of SWCNTs. Long SWCNTs (5–30 µm) were more toxic for
E. coli
than short SWCNTs (0.5–2 µm). The susceptibility of
E. coli
to SWCNTs was dependent on the initial density of cells in the treatment, with cells at the higher density being more resistant. Estimates of viability reductions were generally similar for the four assays examined; however, the beta galactosidase and LIVE/DEAD assays were more conservative than the plate count as indicators of viability reductions.