01.04.2014 | Ausgabe 2/2014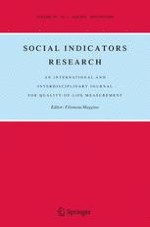 The Effects of Social Support, Substance Abuse and Health Care Supports on Life Satisfaction in Dementia
Zeitschrift:
Autoren:

Sima Ataollahi Eshkoor, Tengku Aizan Hamid, Siti Sa'adiah Hassan Nudin, Chan Yoke Mun
Abstract
This study aimed to determine predictability of life satisfaction by focusing on social support, substance abuse, socio-demographic factors as well as received health services from medical and traditional centers in the elderly with dementia. The subjects were 1,210 non-institutionalized Malaysian elderly with cognitive problems. In addition, age, ethnicity, sex differences, marital status, educational level, social support, substance abuse and receiving health services were evaluated to predict the risk of falls in samples. Social support was measured by Lubben score. Substance abuse was referred to smoking per day, addiction to alcohol consumption as well as dependency to medications. Health care supports, which were received by individuals included medical and traditional treatments. Life satisfaction was measured by asking in general 'Are you satisfied with your current life'. The multiple logistic regression analysis was used to determine the effects of contributing variables on life satisfaction in respondents. Approximately 83 % of subjects reported that they were satisfied with their current life. The results of multiple regression analysis showed that marital status (OR = 1.98), traditional treatments (OR = 0.43), social support (OR = 2.28) and educational level (OR = 1.79) significantly affected life satisfaction in samples (
p
< 0.05). Furthermore, age, ethnicity, sex differences, substance abuse and medical treatments were not significant predictors of life satisfaction (
p
> 0.05). It was concluded that social support, being married and education increased life satisfaction in subjects but traditional treatments decreased life satisfaction.