2017 | OriginalPaper | Buchkapitel
9. The Emergence of
Homo economicus

in the Nineteenth Century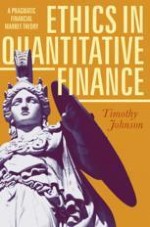 Erstes Kapitel lesen
Autor: Timothy Johnson
Abstract
During the nineteenth century, the attitude emerged, inspired by Spinoza, that people could achieve a degree of knowledge that would enable them to predict the future.
Bentham developed consequentialist ethics, while Malthus replaced the economic focus on uncertainty with a concern for scarcity. Meanwhile, German idealism inspired
Naturphilosophie
.
These academic developments took place as Western Europe became industrialised and spurred the development of statistics. The social sciences were revolutionised by Comte and Marx, the natural sciences by Humboldt and Darwin, the physical sciences by Maxwell and Boltzmann, and the mathematical sciences by Riemann and Cantor. In this context, modern economics emerged through Mill, Jevons, Walras and Menger.
The second half of the nineteenth century saw the financial ascendancy of the US.