01.02.2020 | Ausgabe 1/2020 Open Access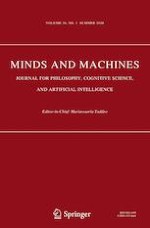 The Ethics of AI Ethics: An Evaluation of Guidelines
Zeitschrift:
Autor:

Thilo Hagendorff
Wichtige Hinweise
Publisher's Note
Springer Nature remains neutral with regard to jurisdictional claims in published maps and institutional affiliations.
1

Introduction

The current AI boom is accompanied by constant calls for applied ethics, which are meant to harness the "disruptive" potentials of new AI technologies. As a result, a whole body of ethical guidelines has been developed in recent years collecting principles, which technology developers should adhere to as far as possible. However, the critical question arises: Do those ethical guidelines have an actual impact on human decision-making in the field of AI and machine learning? The short answer is: No, most often not. This paper analyzes 22 of the major AI ethics guidelines and issues recommendations on how to overcome the relative ineffectiveness of these guidelines.

AI ethics—or ethics in general—lacks mechanisms to reinforce its own normative claims. Of course, the enforcement of ethical principles may involve reputational losses in the case of misconduct, or restrictions on memberships in certain professional bodies. Yet altogether, these mechanisms are rather weak and pose no eminent threat. Researchers, politicians, consultants, managers and activists have to deal with this essential weakness of ethics. However, it is also a reason why ethics is so appealing to many AI companies and institutions. When companies or research institutes formulate their own ethical guidelines, regularly incorporate ethical considerations into their public relations work, or adopt ethically motivated "self-commitments", efforts to create a truly binding legal framework are continuously discouraged. Ethics guidelines of the AI industry serve to suggest to legislators that internal self-governance in science and industry is sufficient, and that no specific laws are necessary to mitigate possible technological risks and to eliminate scenarios of abuse (Calo

2017

). And even when more concrete laws concerning AI systems are demanded, as recently done by Google (

2019

), these demands remain relatively vague and superficial.

Science- or industry-led ethics guidelines, as well as other concepts of self-governance, may serve to pretend that accountability can be devolved from state authorities and democratic institutions upon the respective sectors of science or industry. Moreover, ethics can also simply serve the purpose of calming critical voices from the public, while simultaneously the criticized practices are maintained within the organization. The association "Partnership on AI" (

2018

) which brings together companies such as Amazon, Apple, Baidu, Facebook, Google, IBM and Intel is exemplary in this context. Companies can highlight their membership in such associations whenever the notion of serious commitment to legal regulation of business activities needs to be stifled.

This prompts the question as to what extent ethical objectives are actually implemented and embedded in the development and application of AI, or whether merely good intentions are deployed. So far, some papers have been published on the subject of teaching ethics to data scientists (Garzcarek and Steuer

2019

; Burton et al.

2017

; Goldsmith and Burton

2017

; Johnson

2017

) but by and large very little to nothing has been written about the tangible implementation of ethical goals and values. In this paper, I address this question from a theoretical perspective. In a first step, 22 of the major guidelines of AI ethics will be analyzed and compared. I will also describe which issues they omit to mention. In a second step, I compare the principles formulated in the guidelines with the concrete practice of research and development of AI systems. In particular, I critically examine to what extent the principles have an effect. In a third and final step, I will work out ideas on how AI ethics can be transformed from a merely discursive phenomenon into concrete directions for action.
2

Guidelines in AI Ethics
2.1

Method

Research in the field of AI ethics ranges from reflections on how ethical principles can be implemented in decision routines of autonomous machines (Anderson and Anderson

2015

; Etzioni and Etzioni

2017

; Yu et al.

2018

) over meta-studies about AI ethics (Vakkuri and Abrahamsson

2018

; Prates et al.

2018

; Boddington

2017

; Greene et al.

2019

; Goldsmith and Burton

2017

) or the empirical analysis on how trolley problems are solved (Awad et al.

2018

) to reflections on specific problems (Eckersley

2018

) and comprehensive AI guidelines (The IEEE Global Initiative on Ethics of Autonomous and Intelligent Systems

2019

). This paper mainly deals with the latter issue. The list of ethics guidelines considered in this article therefore includes compilations that cover the field of AI ethics as comprehensively as possible. To the best of my knowledge, a few preprints and papers are currently available, which also deal with the comparison of different ethical guidelines (Zeng et al.

2018

; Fjeld et al.

2019

; Jobin et al.

2019

). While especially the paper from Jobin et al. (

2019

) is a systematic scoping review of all the existing literature on AI ethics, this paper does not aim at a full analysis of every available soft-law or non-legal norm document on AI, algorithm, robot, or data ethics, but rather a semi-systematic overview of issues and normative stances in the field, demonstrating how the details of AI ethics relate to a bigger picture.

The selection and compilation of 22 major ethical guidelines were based on a literature analysis. This selection was undertaken in two phases. In the first phase, I searched different databases, namely Google, Google Scholar, Web of Science, ACM Digital Library, arXiv, and SSRN for hits or articles on "AI ethics", "artificial intelligence ethics", "AI principles", "artificial intelligence principles", "AI guidelines", and "artificial intelligence guidelines, following every link in the first 25 search results, while at the same time ignoring duplicates in the search process. During the analysis of the search results, I also sifted through the references in order to manually find further relevant guidelines. Furthermore, I used Algorithm Watch's AI Ethics Guidelines Global Inventory, a crowdsourced, comprehensive list of ethics guidelines, to check whether I missed relevant guidelines. Via the list, I found three further guidelines that meet the criteria for the selection. In this context, a shortcoming one has to consider is that my selection is biased towards documents which are western/northern in nature, excluding guidelines which are not written in English.

I rejected all documents older than 5 years in order to only take guidelines into account that are relatively new. Documents that only refer to a national context—such as for instance position papers of national interest groups (Smart Dubai Smart Dubai

2018

), the report of the British House of Lords (Bakewell et al.

2018

), or the Nordic engineers' stand on Artificial Intelligence and Ethics (Podgaiska and Shklovski)—were excluded from the compilation. Nevertheless, I included the European Commission's "Ethics Guidelines for Trustworthy AI" (Pekka et al.

2018

), the Obama administration's "Report on the Future of Artificial Intelligence" (Holdren et al.

2016

), and the "Beijing AI Principles" (Beijing Academy of Artificial Intelligence

2019

), which are backed by the Chinese Ministry of Science and Technology. I have included these three guidelines because they represent the three largest AI "superpowers". Furthermore, I included the "OECD Principles on AI" (Organisation for Economic Co-operation and Development

2019

) due to their supranational character. Scientific papers or texts that fall into the category of AI ethics but focus on one or more specific aspects of the topic were not considered either. The same applies to guidelines or toolkits, which are not specifically about AI but rather about big data, algorithms or robotics (Anderson et al.

2018

; Anderson and Anderson

2011

). I further excluded corporate policies, with the exception of the "Information Technology Industry AI Policy Principles" (

2017

), the principles of the "Partnership on AI" (

2018

), the IEEE first and second version of the document on "Ethically Aligned Design" (The IEEE Global Initiative on Ethics of Autonomous and Intelligent Systems

2016

,

2019

), as well as the brief principle lists of Google (

2018

), Microsoft (

2019

), DeepMind (DeepMind), OpenAI (

2018

), and IBM (Cutler et al.

2018

) which have become well-known through media coverage. Other large companies such as Facebook or Twitter have not yet published any systematic AI guidelines, but only isolated statements of good conduct. Paula Boddington's book on ethical guidelines (

2017

) funded by the Future of Life Institute was also not considered as it merely repeats the Asilomar principles (

2017

).

The decisive factor for the selection of ethics guidelines was not the depth of detail of the individual document, but the discernible intention of a comprehensive mapping and categorization of normative claims with regard to the field of AI ethics. In Table

1

, I only inserted green markers if the corresponding issues were explicitly discussed in one or more paragraphs. Isolated mentions without further explanations were not considered, unless the analyzed guideline is so short that it consists entirely of brief mentions altogether.

Table 1

Overview of AI ethics guidelines and the different issues they cover
2.2

Multiple Entries

As shown in Table

1

, several issues are unsurprisingly recurring across various guidelines. Especially the aspects of

accountability

,

privacy

or

fairness

appear altogether in about 80% of all guidelines and seem to provide the minimal requirements for building and using an "ethically sound" AI system. What is striking here is the fact that the most frequently mentioned aspects are those for which technical fixes can be or have already been developed. Enormous technical efforts are undertaken to meet ethical targets in the fields of

accountability

and

explainable AI

(Mittelstadt et al.

2019

),

fairness

and

discrimination aware data mining

(Gebru et al.

2018

), as well as

privacy

(Baron and Musolesi

2017

). Many of those endeavors are unified under the FAT ML or XAI community (Veale and Binns

2017

; Selbst et al.

2018

). Several tech-companies already offer tools for

bias mitigation

and

fairness

in machine learning. In this context, Google, Microsoft and Facebook have issued the "AI Fairness 360" tool kit, the "What-If Tool", "Facets", "fairlern.py" and "Fairness Flow", respectively (Whittaker et al.

2018

).

Accountability

,

explainability

,

privacy

,

justice

, but also other values such as

robustness

or

safety

are most easily operationalized mathematically and thus tend to be implemented in terms of technical solutions. With reference to the findings of psychologist Carol Gilligan, one could argue at this point that the way AI ethics is performed and structured constitutes a typical instantiation of a male-dominated justice ethics (Gilligan

1982

). In the 1980s, Gilligan demonstrated in empirical studies that women do not, as men typically do, address moral problems primarily through a "calculating", "rational", "logic-oriented" ethics of justice, but rather interpret them within a wider framework of an "empathic", "emotion-oriented" ethics of care. In fact, no different from other parts of AI research, the discourse on AI ethics is also primarily shaped by men. My analysis of the distribution of female and male authors of the guidelines, as far as authors were indicated in the documents, showed that the proportion of women was 41.7%. This ratio appears to be close to balance. However, it should be considered that the ratio of female to male authors is reduced to a less balanced 31.3% if the four AI Now Reports are discarded, which come from an organization that is deliberately led by women. The proportion of women is lowest at 7.7% in the FAT ML community's guidelines which are focused predominantly on technical solutions (Diakopoulos et al.). Accordingly, the "male way" of thinking about ethical problems is reflected in almost all ethical guidelines by way of mentioning aspects such as

accountability

,

privacy

or

fairness

. In contrast, almost no guideline talks about AI in contexts of care, nurture, help, welfare, social responsibility or ecological networks. In AI ethics, technical artefacts are primarily seen as isolated entities that can be optimized by experts so as to find technical solutions for technical problems. What is often lacking is a consideration of the wider contexts and the comprehensive relationship networks in which technical systems are embedded. In accordance with that, it turns out that precisely the reports of AI Now (Crawford et al.

2016

,

2019

; Whittaker et al.

2018

; Campolo et al.

2017

), an organization primarily led by women, do not conceive AI applications in isolation, but within a larger network of social and ecological dependencies and relationships (Crawford and Joler

2018

), corresponding most closely with the ideas and tenets of an ethics of care (Held

2013

).

What are further insights from my analysis of the ethics guidelines, as summarized in Table

1

? On the one hand, it is noticeable that guidelines from industrial contexts name on average 9.1 distinctly separated ethical aspects, whereas the average for ethics codes from science is 10.8. The principles of Microsoft's AI ethics are the most brief and minimalistic (Microsoft Corporation

2019

). The OpenAI Charta names only four points and is thus situated at the bottom of the list (OpenAI

2018

). Conversely, the IEEE guideline contains the largest volume with more than 100.000 words (The IEEE Global Initiative on Ethics of Autonomous and Intelligent Systems

2019

). Finally, yet importantly, it is noteworthy that almost all guidelines suggest that technical solutions exist for many of the problems described. Nevertheless, there are only two guidelines which contain genuinely technical explanations at all—albeit only very sparsely. The authors of the guideline on the "Malicious Use of AI" provide the most extensive commentary here (Brundage et al.

2018

).
2.3

Omissions

Despite the fact that the guidelines contain various parallels and several recurring topics, what are issues the guidelines do not discuss at all or only very occasionally? Here, I want to give a (non-exhaustive) overview of issues that are missing. Two things should be considered in this context. First, the sampling method used to select the AI ethics guidelines has an effect on the list of issues and omissions. When deliberately excluding for instance robot ethics guidelines, this has the effect that the list of entries lacks issues that are connected with robotics. Second, not all omissions can be treated equally. There are omissions which are missing or severely underrepresented without any good reason—for instance the aspect of political abuse or "hidden" social and ecological costs of AI systems—, and omissions that can be justified—for instance deliberations on artificial general intelligence or machine consciousness, since those technologies are purely speculative.

Nevertheless, in view of the fact that significant parts of the AI community see the emergence of

artificial general intelligence

as well as associated

dangers for humanity

or

existential threats

as a likely scenario (Müller and Bostrom

2016

; Bostrom

2014

; Tegmark

2017

; Omohundro

2014

), one could argue that those topics could be discussed in ethics guidelines under the umbrella of potential prohibitions to pursue certain research strands in this area (Hagendorff

2019

). The fact that artificial general intelligence is not discussed in the guidelines may be due to the fact that most of the guidelines are not written by research groups from philosophy or other speculative disciplines, but by researchers with a background directly in computer science or its application. In this context, it is noteworthy that the fear of the emergence of superintelligence is more frequently expressed by people who lack technical experience in the field of AI—one just has to think of people like Stephen Hawking, Elon Musk or Bill Gates—while "real" experts generally regard the idea of a strong AI as rather absurd (Calo

2017

, 26). Perhaps the same holds true for the question of

machine consciousness

and the ethical problems associated with it (Lyons

2018

), as this topic is also omitted from all examined ethical guidelines. What is also striking is the fact that only the Montréal Declaration for Responsible Development of Artificial Intelligence (

2018

) as well as the AI Now 2019 Report (

2019

) explicitly addresses the aspect of democratic control, governance and political deliberation of AI systems. The mentioned documents are also the only guidelines that explicitly prohibits imposing certain lifestyles or concepts of "good living" on people by AI systems, as it is for example demonstrated in the Chinese scoring system (Engelmann et al.

2019

). The former document further criticizes the application of AI systems for the reduction of

social cohesion

, for example by isolating people in echo chambers (Flaxman et al.

2016

). In addition, hardly any guideline discusses the possibility for

political abuse of AI systems

in the context of automated propaganda, bots, fake news, deepfakes, micro targeting, election fraud, and the like. What is also largely absent from most guidelines is the issue of a

lack in diversity

within the AI community. This lack of diversity is prevailing in the field of artificial intelligence research and development, as well as in the workplace cultures shaping the technology industry. In the end, a relatively small group of predominantly white men determines how AI systems are designed, for what purposes they are optimized, what is attempted to realize technically, etc. The famous AI startup "nnaisense" run by Jürgen Schmidhuber, which aims at generating an artificial general intelligence, to name just one example, employs only two women—one scientist and one office manager—in its team, but 21 men. Another matter, which is not covered at all or only very rarely mentioned in the guidelines, are aspects of

robot ethics

. As mentioned in the methods chapter, specific guidelines for robot ethics exist, most prominently represented by Asimov's three laws of robotics (Asimov

2004

), but those guidelines were intentionally excluded from the analysis. Nonetheless, advances in AI research contribute, for instance, to increasingly anthropomorphized technical devices. The ethical question that arises in this context echoes Immanuel Kant's "brutalization argument" and states that the abuse of anthropomorphized agents—as, for example, is the case with language assistants (Brahnam

2006

)—also promotes the likelihood of violent actions between people (Darling

2016

). Apart from that, the examined ethics guidelines pay little attention to the rather popular

trolley problems

(Awad et al.

2018

) and their alleged relation to ethical questions surrounding self-driving cars or other autonomous vehicles. In connection to this, no guideline deals in detail with the obvious question where systems of

algorithmic decision making

are superior or inferior, respectively, to human decision routines. And finally, virtually no guideline deals with the

"hidden" social and ecological costs

of AI systems. At several points in the guidelines, the importance of AI systems for approaching a sustainable society is emphasized (Rolnick et al.

2019

). However, it is omitted—with the exception of the AI Now 2019 Report (

2019

)—that producer and consumer practices in the context of AI technologies may in themselves contradict sustainability goals. Issues such as lithium mining, e-waste, the one-way use of rare earth minerals, energy consumption, low-wage "clickworkers" creating labels for data sets or doing content moderation are of relevance here (Crawford and Joler

2018

; Irani

2016

; Veglis

2014

; Fang

2019

; Casilli

2017

). Although "clickwork" is a necessary prerequisite for the application of methods of supervised machine learning, it is associated with numerous social problems (Silberman et al.

2018

; Irani

2015

; Graham et al.

2017

), such as low wages, work conditions and psychological work consequences, which tend to be ignored by the AI community. Finally, yet importantly, not a single guideline raises the issue of

public

–

private partnerships

and

industry

-

funded research

in the field of AI. Despite the massive lack of transparency regarding the allocation of research funds, it is no secret that large parts of university AI research are financed by corporate partners. In light of this, it remains questionable to what extent the ideal of freedom of research can be upheld—or whether there will be a gradual "buyout" of research institutes.
4

Advances in AI Ethics
4.1

Technical Instructions

Given the relative lack of tangible impact of the normative objectives set out in the guidelines, the question arises as to how the guidelines could be improved to make them more effective. At first glance, the most obvious potential for improvement of the guidelines is probably to supplement them with more detailed technical explanations—if such explanations can be found. Ultimately, it is a major problem to deduce concrete technological implementations from the very abstract ethical values and principles. What does it mean to implement justice or transparency in AI-systems? What does a "human-centered" AI look like? How can human oversight be obtained? The list of questions could easily be continued.

The ethics guidelines examined refer exclusively to the term "AI". They never or very seldom use more specific terminology. However, "AI" is just a collective term for a wide range of technologies or an abstract large-scale phenomenon. The fact that not a single prominent ethical guideline goes into greater technical detail shows how deep the gap is between concrete contexts of research, development, and application on the one side, and ethical thinking on the other. Ethicists must partly be capable of grasping technical details with their intellectual framework. That means reflecting on the ways data are generated, recorded, curated, processed, disseminated, shared, and used (Bruin and Floridi

2017

), on the ways of designing algorithms and code, respectively (Kitchin

2017

; Kitchin and Dodge

2011

), or on the ways training data sets are selected (Gebru et al.

2018

). In order to analyze all this in sufficient depth, ethics has to partially transform to "microethics". This means that at certain points, a substantial change in the level of abstraction has to happen insofar as ethics aims to have a certain impact and influence in the technical disciplines and the practice of research and development of artificial intelligence (Morley et al.

2019

). On the way from ethics to "microethics", a transformation from ethics to technology ethics, to machine ethics, to computer ethics, to information ethics, to data ethics has to take place. As long as ethicists refrain from doing so, they will remain visible in a general public, but not in professional communities.

A good example of such a microethical work which can be implemented easily and concretely in practice is the paper by Gebru et al. (

2018

). The researchers propose the introduction of standardized datasheets listing the properties of different training data sets, so that machine learning-practitioners can check to what extent certain data sets are best suitable for their purposes, what the original intention was when the data set was created, what data the data set is composed of, how the data was collected and pre-processed, etc. The paper by Gebru et al. makes it possible for practitioners to obtain a more informed decision on the selection of certain training data sets, so that supervised machine learning ultimately becomes fairer, and more transparent, and avoids cases of algorithmic discrimination (Buolamwini and Gebru

2018

). Such work is, however, an exception.

In general, ethical guidelines postulate very broad, overarching principles which are then supposed to be implemented in a widely diversified set of scientific, technical and economic practices, and in sometimes geographically dispersed groups of researchers and developers with different priorities, tasks and fragmental responsibilities. Ethics thus operates at a maximum distance from the practices it actually seeks to govern. Of course, this does not remain unnoticed among technology developers. In consequence, the generality and superficiality of ethical guidelines in many cases not only prevents actors from bringing their own practice into line with them, but rather encourages the devolution of ethical responsibility to others.
5

Conclusion

Currently, AI ethics is failing in many cases. Ethics lacks a reinforcement mechanism. Deviations from the various codes of ethics have no consequences. And in cases where ethics is integrated into institutions, it mainly serves as a marketing strategy. Furthermore, empirical experiments show that reading ethics guidelines has no significant influence on the decision-making of software developers. In practice, AI ethics is often considered as extraneous, as surplus or some kind of "add-on" to technical concerns, as unbinding framework that is imposed from institutions "outside" of the technical community. Distributed responsibility in conjunction with a lack of knowledge about long-term or broader societal technological consequences causes software developers to lack a feeling of accountability or a view of the moral significance of their work. Especially economic incentives are easily overriding commitment to ethical principles and values. This implies that the purposes for which AI systems are developed and applied are not in accordance with societal values or fundamental rights such as beneficence, non-maleficence, justice, and explicability (Taddeo and Floridi

2018

; Pekka et al.

2018

).

Nevertheless, in several areas ethically motivated efforts are undertaken to improve AI systems. This is particularly the case in fields where technical "fixes" can be found for specific problems, such as accountability, privacy protection, anti-discrimination, safety, or explainability. However, there is also a wide range of ethical aspects that are significantly related to the research, development and application of AI systems, but are not or very seldomly mentioned in the guidelines. Those omissions range from aspects like the danger of a malevolent artificial general intelligence, machine consciousness, the reduction of social cohesion by AI ranking and filtering systems on social networking sites, the political abuse of AI systems, a lack of diversity in the AI community, links to robot ethics, the dealing with trolley problems, the weighting between algorithmic or human decision routines, "hidden" social and ecological costs of AI, to the problem of public–private-partnerships and industry-funded research. Again, as mentioned earlier, the list of omissions is not exhaustive and not all omissions can be justified equally. Some omissions, like deliberations on artificial general intelligence, can be justified by pointing at their purely speculative nature, while other omissions are less valid and should be a reason to update or improve existing and upcoming guidelines.

Checkbox guidelines must not be the only "instruments" of AI ethics. A transition is required from a more deontologically oriented, action-restricting ethic based on universal abidance of principles and rules, to a situation-sensitive ethical approach based on virtues and personality dispositions, knowledge expansions, responsible autonomy and freedom of action. Such an AI ethics does not seek to subsume as many cases as possible under individual principles in an overgeneralizing way, but behaves sensitively towards individual situations and specific technical assemblages. Further, AI ethics should not try to discipline moral actors to adhere to normative principles, but emancipate them from potential inabilities to act self-responsibly on the basis of comprehensive knowledge, as well as empathy in situations where morally relevant decisions have to be made.

These considerations have two consequences for AI ethics. On the one hand, a stronger focus on technological details of the various methods and technologies in the field of AI and machine learning is required. This should ultimately serve to close the gap between ethics and technical discourses. It is necessary to build tangible bridges between abstract values and technical implementations, as long as these bridges can be reasonably constructed. On the other hand, however, the consequence of the presented considerations is that AI ethics, conversely, turns away from the description of purely technological phenomena in order to focus more strongly on genuinely social and personality-related aspects. AI ethics then deals less with AI as such, than with ways of deviation or distancing oneself from problematic routines of action, with uncovering blind spots in knowledge, and of gaining individual self-responsibility. Future AI ethics faces the challenge of achieving this balancing act between the two approaches.
Acknowledgements
Open Access funding provided by Projekt DEAL.
Open Access
This article is licensed under a Creative Commons Attribution 4.0 International License, which permits use, sharing, adaptation, distribution and reproduction in any medium or format, as long as you give appropriate credit to the original author(s) and the source, provide a link to the Creative Commons licence, and indicate if changes were made. The images or other third party material in this article are included in the article's Creative Commons licence, unless indicated otherwise in a credit line to the material. If material is not included in the article's Creative Commons licence and your intended use is not permitted by statutory regulation or exceeds the permitted use, you will need to obtain permission directly from the copyright holder. To view a copy of this licence, visit
http://​creativecommons.​org/​licenses/​by/​4.​0/​
.
Publisher's Note
Springer Nature remains neutral with regard to jurisdictional claims in published maps and institutional affiliations.