09.03.2020 | Research Article-Biological Sciences | Ausgabe 6/2020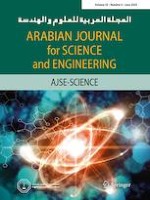 The Evaluation of Simultaneous COD and Sulfate Removal at High COD/SO42− Ratio and Haloalkaline Condition
Zeitschrift:
Autoren:

Özge Hanay, Hande Turk
Wichtige Hinweise
Electronic supplementary material
Abstract
The effects of different electron donors on sulfate reduction at high COD/SO42− and haloalkaline conditions were investigated. For this purpose, the anaerobic submerged membrane reactor, fed with acetate and ethanol as an electron donor, was operated at a salinity of 10 g NaCl/L and a high pH (about 9.5) for 210 days. The bioreactor was inoculated with a mixed haloalkaliphilic culture and was enriched with saline soda from Lake Van, Turkey. The bioreactor's performance was mainly evaluated with the removal of chemical oxygen demand (COD) and sulfate and changes in microbial community. A significant increase for both COD and sulfate removal was simultaneously achieved in the ethanol-fed bioreactor. The highest removal efficiency of COD and sulfate was about 70% and 80%, respectively, once the ratio of COD/SO42− was 6. The effect of hydraulic retention time on treatment performance of the bioreactor was inconsiderable as a result of the low flux during the whole operation time. There was no biogas production throughout the experiment due to the haloalkaline condition in reactor medium. From DGGE analysis, it was postulated that ethanol usage can cause bacterial abundance and diversity in bioreactor medium with no detection of sulfate-reducing bacteria.