2017 | OriginalPaper | Buchkapitel
18. The Herbert-Stevens Model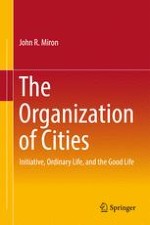 Erstes Kapitel lesen
Autor: John R. Miron
Abstract
Herbert and Stevens (1960) present an early application of Linear Programming. However, their approach is different from that used in Chaps.
15
and
16
. In this chapter, groups of households (users) are assigned to districts of a city on the basis of their ability to pay the most rent (as opposed to least cost). Underlying the Herbert-Stevens model is the idea that each group has a bid rent for each type of real estate . In this chapter, I use the Herbert-Stevens model to help us better understand how a competitive market allocates land (districts) to users (groups). As with any linear program (primal) , there is a corresponding dual linear program that solves for the shadow prices on constraints in the primal. In the Herbert-Stevens model, there is one shadow price for each district in the city and one shadow price for each type of user. I here follow Wheaton's approach of assuming that the bid rent of a household is itself a function of the household's well being : the higher the bid rent, the less well-off the household (because they have less income left over to buy other things). In equilibrium, the Herbert-Stevens model ensures that every unit of real estate is occupied by the highest bidder , every household get allocated something, and no one can be made better off by altering (reducing) their rent. I then contrast this model with the linear programs models developed in Chaps.
15
through
17
and the Alonso model in Chap.
11
.