2015 | OriginalPaper | Buchkapitel
The Impact of Environmental Regulation and Some Strategies for Improving the Eco-Efficiency of Brazilian Agriculture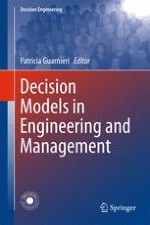 Erstes Kapitel lesen
Autoren: Carlos Rosano-Peña, Cecílio Elias Daher
Abstract
The decision on who will pay for environmental damage to Brazilian agriculture and how this will be done looks like a zero-sum game between environmentalists and farmers. Their different interests, however, do not prevent the development of strategies that maximize social welfare. This work shows that it is possible to produce more with fewer resources and less environmental impact. Following Färe et al. (Rev Econ Stat 71:90–98,
1989
) and Picazo-Tadeo et al. (Eur J Oper Res 220:798–809,
2012
), we use data envelopment analysis (DEA) and directional distance functions (DDF) to evaluate the impact of environmental regulations on the drop in the productivity and eco-efficiency of Brazilian agriculture. The methodology is applied to the data from 33 decision-making units (DMUs): 27 States of the Federation of Brazil as a whole, and the five geographical regions taken in their entirety—relating to three inputs and three outputs, one of which is desirable and the other two undesirable. The results show that when DMUs face environmental rules preventing free disposal of undesirable output, their potential to increase desirable output is affected. Also an estimate was made of a set of eco-efficiency indicators that, satisfying the Pareto optimality concept, can support the formulation of strategies consistent with the simultaneous optimization of economic and environmental goals. Comparing the results with the commitments made by Brazil to reduce emissions in agriculture by 2020, it is concluded that the country can surpass the goal with technology given only improving the emissions, however, maintaining the level of resource consumption, production, and degraded lands. On the other hand, while trying to maximize production while minimizing land degradation and CO
2
emissions, a maximum of two years is needed to attain this goal. Additional measures may be used, such as adopting international best practices and developing clean technology innovation. Accordingly, it is recommended that a high priority be given to strategies aimed at improving eco-efficiency and eliminating institutional barriers to transferring and spreading knowledge of best national and international technologies. These strategies can generate greater results in productivity and environmental conservation than other actions aimed at fostering technological innovation. While the cost of imitation of existing clean technology is lower than the cost of innovation, eco-inefficient units can approach the leaders, thus creating the conditions to sustain the convergence of economic and environmental development.