2018 | OriginalPaper | Buchkapitel
The Importance of Gold in the Financial Report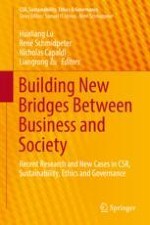 Erstes Kapitel lesen
Autoren: Rute Abreu, Carlos Pinho
Abstract
Gold is one of the most desirable merchandise, because it is a dense, soft, shiny, malleable and ductile metal (Chapman,
Emotionally durable design: Objects, experiences and empathy
. Routledge, 2015). Due to these characteristics, nowadays, is used in jewelry, decoration, dental work, plating, reflectors, coinage and in the standard for many monetary systems (Kaushish,
Manufacturing processes
. Eastern Economy Edition, 2008). Also, the gold market has recently attracted a lot of attention and the price of gold is relatively higher than its historical trend and as Angstrom (
Haring away
. The Economist Newspaper Limited, 2009) says: "The beauty of gold is it loves bad news". This research focuses on the identification, prevention and mitigation of the adverse impacts of the gold as an asset through the financial report. In order to ensure a complete understanding of the definition of accountability and the need of social responsibility of Central Banks and their impacts on society (European Commission (EC),
A renewed EU strategy 2011–14 for corporate social responsibility, COM (2011) 681 final
. Official Publications of the European Commission, 2011), the authors aim to contribute to raising awareness on the integration of financial reporting and demonstrate how accounting issues are a concrete dilemma of understanding the gold as an asset. The results show the need of more transparency and the increase awareness of the communication process of the real state of the economy and the budget state is an attitude of willingness to learn from past mistakes and then cooperate with Society to improve and promote the economic growth.