2017 | OriginalPaper | Buchkapitel
5. The Infector Stigma: Centralizing Health Policies in an Age of Global Migration Flows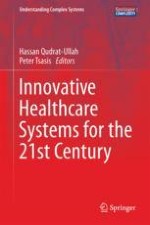 Erstes Kapitel lesen
Autoren: Liborio Stuppia, Emilia Ferone, Lamberto Manzoli, Andrea Pitasi, Massimiliano Ruzzeddu
Abstract
The key focus of this paper is on the link between the development of global health policies and the management of social stigma about the infector. The specific battlefield to deal with this topic is the policy modeling and policymaking of the migration flows and the labeling of the foreigner and stranger as a potential infector. In this labeling process, common sense stigma mixes pop scientific beliefs and ideological biases. This mixture can generate social risk at a higher level than health risk. That is why it is strategic to design viable strategies to prevent that health policies can be turned into no science-based politics.
Health policymakers, in the current global scenarios, are tackling transnational and supranational problems, which go beyond the area of competence of national—even less local—traditional health authorities.
Furthermore, those phenomena show two general features that make difficult any activity of comprehension and decision-making: on one hand, any reliable information is missing; on the other hand, those data belong to very diverse domains, so that their interpretation requires many different cultural backgrounds.
Typical example is the health policies linked to global migration flows, especially those that, in the very last years, have been taking place in the Mediterranean context both from East and from South. There is general agreement on the fact the main problem related to the management of this refugee and migrant flows is the lack of a central authority, who is in charge of any crisis no matter where it takes place. In fact, national authorities manage those emergencies according to protocols that significantly differ country by country; because of the high mobility of these flows, granting an equal and fair sanitary assistance for all involved migrants turns often unfeasible, in spite of the big funds established for migrant assistance.
This work aims to provide a systemic approach to the study of migration phenomena, which can take into account, at the same time, the emergence issues on any flow, as well as the strategic issues related to permanent settlements of alien communities in the hosting lands.