2010 | OriginalPaper | Buchkapitel
The Influence of Body Posture on Muscle Fatigue and Reaction Time during Truck Driving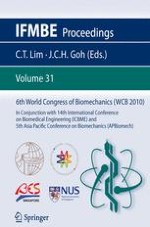 Erstes Kapitel lesen
Autoren: P. Bartuzi, T. Tokarski
Verlag: Springer Berlin Heidelberg
Longlasting truck driving leads often to excessive muscle load and muscle fatigue. Body postures maintained during long time by drivers may cause not only a disturbances of physiological functions but also fatigue of musculoskeletal system and may lead to rise the musculoskeletal disorders. Excessive muscle fatigue as well as the musculoskeletal disorders may have an influence on the risk of the car accidents. One of the commonly used methods to assess the load and fatigue from the muscles is a surface electromyography (EMG). A great number of studies indicate the relationship between the EMG signal amplitude and the force developed by muscles. Moreover, many studies confirm the effect of the muscle load on the values of the parameters characterising the EMG signal power spectrum and indicating muscle fatigue.
The aim of the study was to evaluate the influence of the body posture maintained during truck driving on muscle load and fatigue as well as reaction time among truck drivers.
The studies with usage of surface electromyography among 10 men in age between 20 and 23 years were carried out. The EMG signal from four muscles of the right lower limb
(medial gastrocnemius, lateral gastrocnemius, rectus femoris and vastus lateralis)
was registered. For every participant six tests were carried out. The tests differed in the angles in the hip joint and knee joint. Every test took five minutes. The participants were steering by the right lower limb on the research stand imitating real truck driver work stand. During tests the reaction time on unexpected events was also registered.
The results of the analysis indicate, that body posture maintained during truck driving influences the EMG signal parameters, commonly used as a muscle load and muscle fatigue indicators. The results of the study can serve as guidelines to truck drivers regarding body posture during truck driving.