2020 | OriginalPaper | Buchkapitel
The Lord of the Flies

in Palo Alto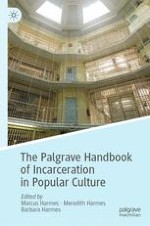 Erstes Kapitel lesen
Autor: James C. Oleson
Abstract
In 1963, Stanley Milgram shocked the world by demonstrating that most people will administer electrical shocks to another human being, if an authority creates even mild situational pressure. In the summer of 1971, the awesome power of the situation was re-examined, when Philip Zimbardo imprisoned university students in the basement of Stanford University's Jordan Hall. The findings of the Stanford Prison Experiment (SPE), a staple in virtually all general psychology texts, were stunning. The study has been widely criticized for ethical violations and is usually deemed to be unreplicable. In 2002, however, Alex Haslam and Steve Reicher created the BBC Prison Study (a.k.a.,
The Experiment
), producing different results and raising questions about the reliability of the study. SPE findings, however, have been cited to explain the abuses witnessed in Abu Ghraib.
Quiet Rage
, Zimbardo's 1992 documentary, combines archival footage and interviews with Zimbardo and former prisoners, but exaggerated versions of the study appeared in Mario Giordano's 1999 novel,
Black Box
; Oliver Hirschbiegel's 2001 German-language film,
Das Experiment
; and Paul Scheuring's English-language 2010 remake,
The Experiment
. Another retelling of the SPE appeared in Kyle Patrick Alvarez's 2015 film,
The Stanford Prison Experiment
. This chapter asks why the study resonates so powerfully with the public. It describes the original SPE, describes the ethical taboos surrounding it, and relates the original study to its media progeny.