25.02.2015 | Ausgabe 3/2016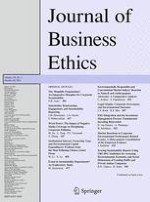 The Mismeasure of Psychopathy: A Commentary on Boddy's PM-MRV
Zeitschrift:
Autoren:

Daniel N. Jones, Robert D. Hare
Abstract
Boddy and his colleagues have published several articles on "corporate psychopathy" using what they refer to as a Psychopathy Measure—Management Research Version (PM-MRV). They based this measure on the items that comprise the
Interpersonal
and
Affective
dimensions (Factor 1) of the
Hare Psychopathy Checklist
-
Revised
(PCL-R), a widely used copyrighted and controlled instrument. The PM-MRV not only misspecifies the construct of psychopathy, but also serves as an example of the problems associated with an attempt to form a "new" scale by adapting items from a proprietary scale. The PCL-R measures a superordinate construct underpinned by
four
correlated dimensions or first-order factors, not just the two in the PM-MRV. The other two dimensions are
Lifestyle
and
Antisocial,
which together form Factor 2 of the PCL-R. As defined by the PCL-R, psychopathy requires high scores on both Factor 1 and Factor 2. Lack of validity aside, even if the PM-MRV were to be a useful measure of Factor 1, it would not discriminate between psychopathy and other "dark personalities," such as Machiavellianism and narcissism, which, along with psychopathy, form the Dark Triad. This lack of discrimination stems from the fact that each of these personalities shares features measured by Factor 1 and, by implication, by the PM-MRV. Research findings based on the PM-MRV may have some meaning with respect to dark personalities in general, but their relevance to psychopathy, as measured with the PCL-R, is tenuous at best.