05.06.2021 | General Article | Ausgabe 2/2021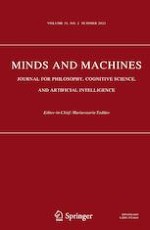 The Missing Ingredient in the Case for Regulating Big Tech
Zeitschrift:
Autor:

Bartlomiej Chomanski
Wichtige Hinweise
Publisher's Note
Springer Nature remains neutral with regard to jurisdictional claims in published maps and institutional affiliations.
Abstract
Having been involved in a slew of recent scandals, many of the world's largest technology companies ("Big Tech," "Digital Titans") embarked on devising numerous codes of ethics, intended to promote improved standards in the conduct of their business. These efforts have attracted largely critical interdisciplinary academic attention. The critics have identified the voluntary character of the industry ethics codes as among the main obstacles to their efficacy. This is because individual industry leaders and employees, flawed human beings that they are, cannot be relied on voluntarily to conform with what justice demands, especially when faced with powerful incentives to pursue their own self-interest instead. Consequently, the critics have recommended a suite of laws and regulations to force the tech companies to better comply with the requirements of justice. At the same time, they have paid little attention to the possibility that individuals acting within the political context, e.g. as lawmakers and regulators, are also imperfect and need not be wholly compliant with what justice demands. This paper argues that such an omission is far from trivial. It creates a heavy argumentative burden on the part of the critics that they by and large fail to discharge. As a result, the case for Big Tech regulation that emerges from the recent literature has substantial lacunae and more work needs to be done before we can accept the critics' calls for greater state involvement in the industry.