11.05.2016 | Ausgabe 4/2017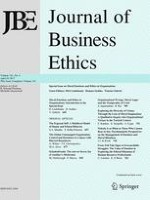 The Online Unmanaged Organization: Control and Resistance in a Space with Blurred Boundaries
Zeitschrift:
Autoren:

Adriana Wilner, Tania Pereira Christopoulos, Mario Aquino Alves
Abstract
The unmanaged organization (Gabriel in Organ Stud 16:477–501,
1995
) is moving from coffee corners to social networks. This means not only a change of media, but also a transformation in how organizations exert control over workers and how workers resist the commodification of emotions (Fineman, in: Fineman, Emotion in organizations, Sage, London,
2000
; Lindebaum in J Manag Inq 21:262–277,
2012
). After analyzing instances of the online publication of images and texts that escape organizational control, we identified three main ambiguities helpful in framing future studies about organizational control and resistance: ambiguity between private and public spheres, ambiguity between spontaneous and performed manifestations, and ambiguity between the distribution and control of power. Our main contribution is to understanding the Internet, particularly social networks, as a medium for employee resistance through distance (Collinson, in: Jermier et al., Resistance and power in organizations, Routledge, London,
1994
), and in using the three aforementioned ambiguities to help analyze this phenomenon.