2018 | OriginalPaper | Buchkapitel
The Paradoxes of the European Energy Market Regulation: A Historical and Structural Analysis of the Electricity Mix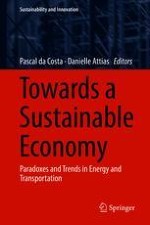 Erstes Kapitel lesen
Autoren: Bianka Shoai-Tehrani, Pascal da Costa
Abstract
The aim of the Chap.
2
is to understand how the drivers of investment decisions in electricity production have evolved over time-from 1945 to the present day, in the specific context of Europe facing wars and conflicts, scientific and technological progress, all within environments undergoing strong political and academic developments.
We study investment in power production decisions by comparing the history of European electricity markets with successively dominant economic theories in this field. Therefore, we highlight differences between rational behaviours, such as those described by theory, and actual behaviours of investors and governments. Liberalization is clearly on the agenda given its 25-year history in terms of European Union markets, as well as forming part of a rationalization that is prescribed by new economic theories. It remains considerably heterogeneous, which complicates the creation of a large single market for electric power within the Union.
We see also new constraints on energy policy in Europe, which takes the form of new regulation, mainly relating to climate and renewables. As liberalization and climate policy were initially separate packages in EU legislation, their combined effects pose a critical 'missing money problem' to major utilities, thus making for this re-regulation, that is nonetheless different from the centralized control experienced by all European electricity markets until the mid-1980s.