2020 | OriginalPaper | Buchkapitel
1. The Political/Administrative Interface in African Countries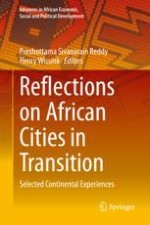 Autor: Chris Thornhill
Abstract
African states have been in a state of transition since gaining independence from their colonial powers since the 1960s. Some of them commenced their independence with a little more experience in governing than others. However, they all inherited the governing culture of their former colonial powers with limited prior experience in the relationship between government and administration that is required to obtain an efficient and effective public sector. Since independence, each country had to craft its own system of "democracy" but often succeeded only in establishing a semblance of democracy. The newly created democracies were characterized by volatility in communities endeavouring to maintain their identities and appointed officials failing to implement policies due to political involvement/interference. This chapter attends to the political/administrative interface as a debilitating factor in constitutional efforts to provide a stable state with the capacity to satisfy societal needs.
Public sector institutions are characterised by the need for cooperation by two sets of role players. On the one side the elected political office bearers determine policy, set priorities according to their convictions and have to satisfy the electorate that their needs are being addressed. The other set of role players in the policy domain consists of appointed officials who have to give effect to policy (which may only contain vague guidelines) and ensure that the correct procedures are followed, that expenditure can be accounted for and that the promised services are delivered effectively and efficiently as viewed from society's perspective. This results in an interface between politics and administration. However, there is no clearly delineated dividing line between the two functions, making the identification of the respective contributions by the two sets of participants complicated. The two functions may even be considered as complementary. This chapter discusses the interface from an African local government perspective. It is argued that the interface is diffused as a result of political involvement and interference of politicians in managerial matters, e.g. through the utilization of
deployees
(appointments based on political affiliation) or through the interference of higher levels of government in municipal matters. The arguments concerning the topic mainly use published and electronic sources.